Americana Boogie new releases for the week of May 28th
---
MARSHALL CHAPMAN
Blaze of Glory (Tallgirl)
Marshall Chapman has been making records for longer than most of today's indie rockers have been alive. Blaze of Glory is her 13th release, "I felt, at the time, like Big Lonesome was my best," Chapman says. "So it was a no-brainer bringing in the same crew – Mike Utley, Will Kimbrough, Jim Mayer and Casey Wood – for this one." Marshall attributes time spent in Mexico as the inspiration for many of the songs. "I had myself convinced my muse lived down there," she says. "To dig deep, you have to live deep. That's great for songwriting, but it can be hell on a marriage. I had to pull back, which was painful. For a while, all I could see was my own mortality staring me in the face."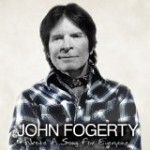 JOHN FOGERTY
Wrote a Song For Everyone (Vanguard)
John Fogerty is one of the most respected songwriters in the history of Rock and Roll. On his new album he draws from his classic songbook of hits and collaborating with stars like Keith Urban, Foo Fighters, My Morning Jacket, Alan Jackson and others. Fogerty has also penned two brand new original songs for the album.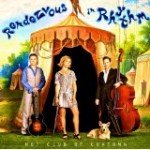 THE HOT CLUB OF COWTOWN
Rendezvous in Rhythm (Gold Strike)
Hot Club of Cowtown's new release is a collection of Gypsy music and American Songbook standards recorded in the hot jazz style of legendary violin and guitar masters Stephane Grappelli and Django Reinhardt. Produced by Lloyd Maines, this is their first-ever project dedicated exclusively to the Gypsy jazz and French swing of Paris in the 1930's. In order to capture lightning in a bottle, the trio recorded it live, "Right there next to each other so we could hear each other play. We tried to capture the feel of our live shows as much as possible."
Also new this week…
CLARENCE BUCARO – Dreaming From the Heart of New York (MRI)
CLAIRE LYNCH – Dear Sister (Compass)
NELL ROBINSON & JIM NUNALLY – House & Garden (self released)
Coming out soon… WARREN HOOD BAND, JOY KILLS SORROW, JASON ISBELL, AOIFE O'DONOVAN, MANDO SAENZ, ELIZA GILKYSON, DAN HICKS & THE HOT LICKS, TOMMY MALONE, SLAID CLEAVES, DELBERT McCLINTON & GLEN CLARK … more new releases
Here's the best Americana and roots-type music releases for the week of May 28th, 2013. Click the artist or album links to find out more. The artist's names link to their websites and the CD title links go either " target="_blank">Amazon or CD Baby for easy ordering.
Here's a link to this week's Americana Music Association Americana Airplay Chart 
Bill Frater
Freight Train Boogie
---