Americana Boogie new releases for the week of March 5th- Son Volt, Caitlin Rose, Gurf Morlix, Phil Lee, Howlin' Brothers and others…
---
CAITLIN ROSE
The Stand-In (ATO)
Caitlin Rose's second introduces a newfound confidence in Rose, the poise of an experienced songwriter and the fierce gumption that goes all the way down to her bluely soul. This sense of self-assurance is woven throughout twelve carefully crafted songs with the timeless sound and witty approach to lyricism that has become her signature. Incorporating classic influences from her Nashville roots with a modern pop twist, Caitlin's vocals soar over lyrics that seem to possess the wisdom of an old soul.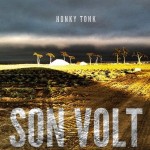 SON VOLT
Honky Tonk (Rounder)
The album features eleven new Son Volt songs that are inspired by the classic honky tonk sound of Bakersfield. Bandleader Jay Farrar observes, "Honky tonk music is about heartache, heartbreak, the road." Honky Tonk stays true to what's so appealing about honky tonk music, while stretching out its familiar contours into new shapes and spaces. Farrar sees Honky Tonk as a record moving forward on the path toward a more acoustic-based music that Son Volt took on its last record.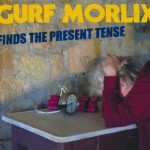 GURF MORLIX
Gurf Morlix Finds the Present Tense (Rootball)
Ten new songs of desperation and desire, done in Gurf's inimitable, honest style. Gurf took two years off from releasing his own songs to tour in support of his most recent record, Blaze Foley's 113th Wet Dream, which consisted of songs written by Gurf's late friend, Blaze Foley. "It was something I needed to do", says Gurf. "Blaze never got the recognition he wanted, and I wanted to help get his songs out there to some more people." He kept writing his own songs through those 2 years, though, and this new release is the result – Organic music. Handcrafted music. Music that means something. Music with integrity. (from his website)
Also new this week…
THE HOWLIN' BROTHERS – Howl (Readymade)
PHIL LEE – The Fall and Further Decline of the Mighty King of Love (Palookaville)
MADELEINE PEYROUX – The Blue Room (Decca)
JOSH RITTER – Beast in Its Tracks (Pytheas)
BOZ SCAGGS – Memphis (429)
BOW THAYER AND PERFECT TRAINWRECK – Eden (Tweed River)
SHANNON WHITWORTH – High Tide (EF)
Coming out soon… SHOOTER JENNINGS, ERIC CLAPTON, THE BLACK LILLIES, PHOSPHORESCENT, THE CASH BOX KINGS, HEATHER MALONEY, NEW AMERICAN FARMERS, RICH McCULLEY, THE MILK CARTON KIDS, THE STAVES, THE WATERBOYS … more new releases
Here's the best Americana and roots-type music releases for the week of March 4th, 2013, from Americana Boogie.  Click the artist or album links to find out more. The artist's names link to their websites and the CD title links go either " target="_blank">Amazon or CD Baby for easy ordering. Also check out the Freight Train Boogie podcasts featuring mostly songs from new Americana releases. Playlists with players and iTunes links are posted at FTBpodcasts.com.
Here's a link to this week's Americana Music Association Americana Airplay Chart
Bill Frater
Freight Train Boogie
---