Americana Boogie new releases for the week of June 10th… Mary Gauthier, Seth Walker, First Aid Kit, Clarence Bucaro, Jack White…
---
CLARENCE BUCARO
Hills to Home (self)
Over seven albums the prolific, honey-voiced Brooklyn, NY singer-songwriter Clarence Bucaro has crafted an impressive canon of uplifting Americana, garnering comparisons to Jackson Browne and Van Morrison. Hills to Home, the new release from Ohio native Bucaro is about the songwriter's journey to the meaning of home.The new collection of eleven vibrant songs discuss the 33 year old's search and discovery.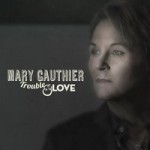 MARY GAUTHIER
Trouble & Love (In The Black)
Gauthier's songs rise from what she describes as an especially dark period. "I started the process in a lot of grief," she explains. "I'd lost a lot. So the first batch of songs was just too sad. It was like walking too close to the fire. I had to back off from it. I had to write through the darkness to get to the truth. Writing helped me back onto my feet again. This record is about getting to a new normal. It's a transformation record." "This album reflects a total human experience. Love, loss, and a life transformed." Gauthier sums up. "It's not a random collection of songs. This record is a story. It's about trust and faith and believing that there's a plan and a flow. And if I don't go deep enough into that, it's a problem. There's no such thing as going too deep."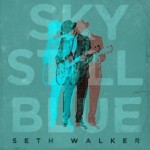 SETH WALKER
Sky Still Blue (Royal Potato Family)
Roots music troubadour Seth Walker recently took up residency in New Orleans. Upon his relocation the Big Easy, the North Carolina-native completed a trifecta for time spent living in hallowed southern music cities. His journey began in Austin where he fast became a staple of the Texas blues scene, and then to Nashville to absorb its rich songwriting history. Clearly, however, it is the influence of his current home in NOLA that inspired the gospel-soaked fervor and gritty guitar burn at the core of his latest album, Sky Still Blue. Abetted by producer Oliver Wood (The Wood Brothers), Sky Still Blue is a masterful work conveyed through Walker's expressive, soul-burnished voice, agile guitar artistry and impeccable southern songwriting.
Also new this week…
ANDREW BIRD – Things are Really Great Here, Sort Of… (Virtual Label)
FIRST AID KIT – Stay Gold (Columbia)
CHRISSIE HYNDE – Stockholm (Caroline)
AMY McCARLEY – Jet Engines (self released)
THE OSBORNE BROTHERS – Nashville (Pinecastle)
WALTER TROUT – The Blues Came Callin' (Mascot)
UMPHREY'S MCGEE – Similar Skin (MRI)
JACK WHITE – Lazaretto(Columbia)
ROCKIN' JASON D. WILLIAMS – Hillbillies & Holy Rollers (MRI)
Above is all of the Americana and roots-type music releases for the week of June 10th, 2014 from Americana Boogie. Click the artist or album links to find out more. The artist's names link to their websites and the CD title links go either " target="_blank">Amazon, CD Baby or the artist's site for ordering or downloading.
Coming out soon… THE FELICE BROTHERS, ANDERS PARKER, BALSAM RANGE, IAN McLAGAN & THE BUMP BAND, RONNIE EARL & THE BROADCASTERS, JONAH TOLCHIN, THE MASTERSONS, JIM LAUDERDALE, OLD CROW MEDICINE SHOW, THE DUHKS, DON FLEMONS, LOUDON WAINWRIGHT III … more new releases
.
Here's a link to this week's Americana Music Association Americana Airplay Chart
Bill Frater
Freight Train Boogie
---