Americana Boogie new releases for the week of July 29th… Eric Clapton & Friends, Jenny Lewis, Tom Petty, Allmans live and more…
---
ERIC CLAPTON & FRIENDS
The Breeze (An Appreciation of JJ Cale) (Bushbranch/Surfdog)
Eric Clapton has often stated that JJ Cale is one of the single most important figures in rock history, a sentiment echoed by many of his fellow musicians. To honor JJ's legacy, a year after his passing, Clapton gathered a group of musicians including Mark Knopfler, John Mayer, Willie Nelson, Tom Petty, Derek Trucks and Don White. "I would like people to tap into what JJ Cale did – that's the point. I'm just the messenger; I've always felt that that's my job. I try to interpret things so that the public at large, or at least the people who listen to what I do, will become intrigued about where I got it from," said Clapton.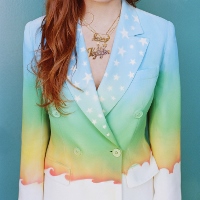 JENNY LEWIS
The Voyager (Warner Bros.)
The Voyager is Lewis's most personal album to date, documenting her struggle to cope following the death of her estranged father in 2010 and the subsequent break-up of Rilo Kiley. The Voyager's rootsy, golden glow comes courtesy of Lewis and the artists she chose to produce various tracks, including Ryan Adams, Beck, and Lewis' longtime collaborator Johnathan Rice. The Voyager finds the Lewis at her sharp-witted best, singing about her recent experiences with honesty and incisiveness.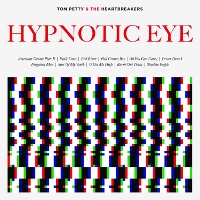 TOM PETTY & THE HEARTBREAKERS
Hypnotic Eye (Warners)
Hypnotic Eye is the 13th studio album from Tom Petty & The Heartbreakers, and the first album from the band in four years. "I knew I wanted to do a rock & roll record, " Petty told Rolling Stone in April. "We hadn't made a straight hard-rockin' record, from beginning to end, in a long time."
Also new this week…
ALLMAN BROTHERS BAND – 1971 Fillmore East Recordings (Mercury /Virgin)  EMI) (6-CD box set)
MARC BROUSSARD – A Life Worth Living (Vanguard/Universal)
THE CARMONAS – The Carmonas (self released)
VAN DYKE PARKS – Super Chief (Yep Roc)
Above are all of the Americana and roots-type music releases for the week of July 29th, 2014. Click the artist or album links to find out more.  The artist's names link to their websites and the CD title links go either " target="_blank">Amazon,  CD Baby or the artist's site for ordering or downloading. 
Coming out soon… BILLY JOE SHAVER, SUSAN COWSILL & VICKI PETERSON (PSYCHO SISTERS), SHOOTER JENNINGS, BEN MILLER BAND, SUNNY SWEENEY, NILS LOFGREN, ETHAN JONES, LOUDON WAINWRIGHT III, PAUL THORN, ELVIN BISHOP, OTIS GIBBS, JOHN COWAN … more new releases. 
Here's a link to this week's Americana Music Association Americana Airplay Chart
---