Americana Boogie new releases for the week of July 22nd… Richard Thompson, Don Flemons, Chris Smither, Hot Tuna…
---
DON FLEMONS
Prospect Hill (Music Maker)
In 2005, at the now-fabled Black Banjo Gathering in Boone, N.C., Don he met Rhiannon Giddens and Justin Robinson, the fortuitous moment that launched the Carolina Chocolate Drops. After recording several great albums with the group, Flemons left the old-time string band in December to make a run at a solo career. Prospect Hill covers some of the same string-band and front-porch ground as the Drops. But Flemons flashes a wider geographical and chronological range.  "I thought, 'When I do this record, how about I just reach out to every community that I know?'" he says. "The blues community, the rock community, the old-time music and bluegrass community, the old-time jazz community, the folk community: I have a foothold in all of these."  (excerpted from Indy Week review by Chris Vitiello)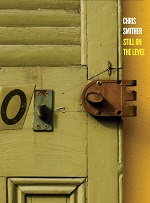 CHRIS SMITHER
Still on the Levee (Mighty Albert/Signature Sounds)
This is a brand new, career-spanning retrospective Chris Smither double CD. Recorded in New Orleans and featuring some very special guests, including Allen Toussaint, Loudon Wainwright III and others, these fresh new takes on some fan favorites are a must for all Smither fans, as well as a terrific introductory CD. They're also releasing a coffee table book of Smither lyrics. Titled Lyrics 1966-2012, it is a complete collection of the Chris Smither song catalog and is available from the artist here.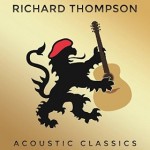 RICHARD THOMPSON
Acoustic Classics  (Beeswing)
This releases revisits his best known songs in an acoustic format, as he explains it… "This was conceived to be something to sell at acoustic shows. I don't really have anything on the merchandise table that is representative of a solo show, so I went in the studio and revisited some of the more popular songs I play live. In most cases, these are acoustic versions of songs that were originally recorded electric, and there have never been acoustic studio versions, just some live recordings, where I wasn't always satisfied with the sound or the performance. Also, some of these songs are 45 years old. I sing them and feel about them differently, and it's nice to capture the evolution."
Above are all of the Americana and roots-type music releases for the week of July 22nd, 2014. Click the artist or album links to find out more.  The artist's names link to their websites and the CD title links go either " target="_blank">Amazon,  CD Baby or the artist's site for ordering or downloading.
Also new this week…
MICHAEL CLEVELAND & FLAMEKEEPER – On Down the Line (Compass)
GRACE GRIFFITH – Passing Through (Blix Street)
HOT TUNA – Live at the Fillmore West 3rd July 1971 (Keyhole)
Coming out soon… SHOVELS AND ROPE, JENNY LEWIS, TOM PETTY, BILLY JOE SHAVER, PAUL THORN, ELVIN BISHOP, OTIS GIBBS, LOUDON WAINWRIGHT III  … more new releases
Here's a link to this week's Americana Music Association Americana Airplay Chart
Bill Frater
Freight Train Boogie
---