Americana Boogie new releases for the week of Jan. 28th…Laura Cantrell, Farewell Drifters, Amy Ray, David Crosby and more…
Posted On January 29, 2014
---
THE FAREWELL DRIFTERS
Tomorrow Forever (Compass)
Produced by pop-roots specialist Neilson Hubbard and showcases the Drifters' Brian Wilson-esque Pop sensibility, crystalline harmonies and Folk foundations alongside gutsy electric guitar and orchestral-style drums. The tracks all support the album's over-arching theme – a hopeful look at the future and the importance of always seeking the silver lining. When Zach Bevill, brothers Joshua and Clayton Britt, and Dean Marold started making music together eight years ago, they aimed for the sweet spot between Bluegrass and The Beach Boys' artfully crafted, `60s studio pop.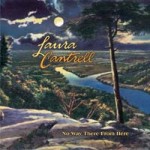 LAURA CANTRELL
No Way There From Here (Redeye)
Cantrell's 5th record was recorded in Nashville. She collaborated with writers Tracyanne Campbell from Camera Obscura, Amy Allison and Frank Bruno. "Each recording project presents a fresh question to answer about what you're doing and why," Cantrell says of the album. "For this record, where I've worked for the first time with mostly my own songs and point of view, the pressure I've felt is to find what suits each song and do it justice. It was challenging and exciting, because I have had to really define the sound."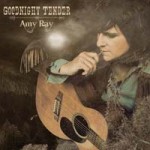 AMY RAY
Goodnight Tender (Daemon)
Amy Ray, half of folk-rock duo the Indigo Girls, releases her first country album. It's an old school Southern music album that ranges from traditional country and honkytonk to gospel and Appalachian music. Recorded live to analog tape last spring in Asheville, NC. The sessions included fiddle, banjo, dobro, pedal steel, guitar, mandolin, bass, and drums gathered round a few microphones to create an authentic, vintage sound. Ray convened a band of old school country players and invited some special guests that cut across genres, including: Justin Vernon, Heather McEntire, members of MegaFaun and vocal help by Kelly Hogan and Susan Tedeschi.
Also new this week…
DAVID CROSBY – Croz (Blue Castle)
MOLLIE O'BRIEN & RICH MOORE – Love Runner (Virtual Label)
UNCLE TUPELO – No Depression (Legacy) (original album remastered 22 extra tracks including Not Forever, Just For Now demo tape.)
RHONDA VINCENT – Only Me (Upper Management)
WYLIE AND THE WILD WEST – Relic (Hi-Line)
Here's the best Americana and roots-type music releases for the week of January 28th, 2014 from Americana Boogie. Click the artist or album links to find out more. The artist's names link to their websites and the CD title links go either " target="_blank">Amazon or CD Baby for easy ordering. 
Coming out soon… ANGELA PERLEY & THE HOWLIN' MOONS,  THE HADEN TRIPLETS, LYDIA LOVELESS, PARKER MILLSAP, ROD PICOTT, ROBERT ELLIS, AMY BLACK, LAKE STREET DIVE, THE FAR WEST … more new releases. 
Bill Frater
Freight Train Boogie
---