Americana Boogie new releases for the week of Feb. 4th
Posted On February 4, 2014
---
LES CLAYPOOL'S DUO DE TWANG
Four Foot Shack (ATO)
How "deconstructed" can a group get? How about just one vocal, one bass, one guitar, and a basic beat supplied by stomping on a mini-tambourine-doohickey? That's exactly what everyone's favorite storyteller/narrator, Les Claypool, is incorporating in his new band, Duo de Twang. While Les is still pulling double duty with the Primus lads, he has also found the time to unite with his old buddy, Bryan Kehoe, who fans will recognize from several past Claypool projects. They deconstruct some Primus classics and some other gems like "Amos Moses" and "Stayin' Alive."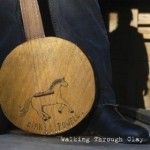 DIRK POWELL
Walking Through Clay (Sugar Hill)
Walking Through Clay combines deep-running roots in rural American tradition with an overarching artistic vision. Dirk Powell has expanded on the deeply rooted sounds of his Appalachian heritage to become one of the preeminent traditional American musicians of his generation. His ability to unite the essence of traditional culture with modern sensibilities has led to work with many of today's greatest film directors as well. Dirk Powell doesn't see tradition as a re-creation of the past or something to be preserved like a museum artifact; to him, it's a map to help future generations navigate their own roads of expression. On Walking Through Clay, Powell invites listeners on his own unique journey through the highs and lows, past and present. Dirk also tours regularly with Joan Baez, playing seven instruments during each performance.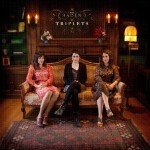 THE HADEN TRIPLETS
The Haden Triplets (Third Man)
This is an album expanding on an American musical tradition. It is not pastiche or a tribute, but rather a direct antecedent and extension of the original folk legacy that is being exhibited within these songs. They are covering songs originally by The Carter Family, Nick Lowe, Bill Monroe, The Louvin Brothers, and more. These are songs steeped in history and sung in a close harmony that could only be achieved from sharing a lifetime of sisterly togetherness and a near psychic vocal interplay that can only come from being born mere seconds apart from each other. It's been rendered and produced beautifully by American music legend Ry Cooder.
Also new this week…
SCOTT H. BIRAM – Nothin' But Blood (Bloodshot)
AMY BLACK – This Is Home (Reuben)
MIKE BLOOMFIELD – From His Head to His Heart to His Hands (Sony Legacy)
JOHN BUTLER TRIO – Flesh & Blood (Vanguard)
A.J. CROCE – Twelve Tales (Compass)
PARKER MILLSAP – Parker Millsap (Okrahoma)
TONY TRISCHKA – Great Big World (Rounder)
Here's the some of the best Americana and roots-type music releases for the week of February 4th, 2014 from Americana Boogie. Click the artist or album links to find out more. The artist's names link to their websites and the CD title links go either " target="_blank">Amazon or CD Baby for easy ordering.
Coming out soon…ROD PICOTT, IRENE KELLY, HORRAY FOR THE RIFF RAFF, LYDIA LOVELESS, SUZY BOGGUSS, ROBERT ELLIS, LAKE STREET DIVE, RALPH STANLEY & RALPH STANLEY JR., THE FAR WEST, CLAY McCLINTON … more new releases
. Here's a link to this week's Americana Music Association Americana Airplay Chart
Bill Frater
Freight Train Boogie
---