Americana Boogie new releases for the week of Aug. 5th
---
BEN MILLER BAND
Any Way, Shape Or Form (New West)
Combining the urgency of rock and roll, the frenetic energy of bluegrass, the soul of the delta blues and the haunted spirit of Appalachian mountain music into a unique musical stew they dub Ozark Stomp. Any Way, Shape Or Form was produced by Vance Powell (Jack White, Kings of Leon, Wanda Jackson) at Sputnik Studios in Nashville.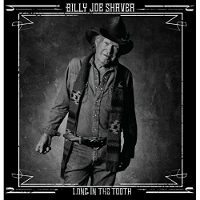 BILLY JOE SHAVER
Long in the Tooth (Lightning Rod)
This is Billy Joe's first studio album in six years and it showcases the legendary songwriter in absolutely peak form as he unearths his trademark truths around every corner. "This is the best album I've ever done," he says. "It's just dangerously good. I expect it to change things and turn things around the way Honky Tonk Heroes did." Long in the Tooth charts his journey as an unrepentant outlaw. Accordingly, Shaver delivers the classic country fans expect but also brings all new sonic tricks this time around. Shaver continues "Songwriting is gut wrenching, but if you dig down and write real honest you'll find something real great. I believe everybody should write. It's the cheapest psychiatrist there is and, God knows, I still need one." Produced by Ray Kennedy and Gary Nicholson, the album features guests Willie Nelson, Leon Russell, Tony Joe White, Shawn Camp, Jedd Hughes, Joel Guzman and more. Liner notes by Steve Earle.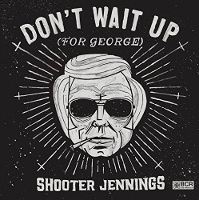 SHOOTER JENNINGS
Don't Wait Up (For George) (Black Country Rock)
"As a child growing up in the house of Waylon Jennings and Jessi Colter, I met a lot of interesting characters, but a lot of people paint a picture in their head that is very different from my reality. When people ask me about who I remember hanging around as a kid, I always say that I remember Tony Joe White and George Jones being the most frequent and consistent around the house. Very few people can look at a child and sees the full grown human inside them and make them feel important. George was always this way with me, making me feel like he took me seriously, no matter what age I was. When I started working on my first solo album, I called George and asked him to appear on my record, introducing the first song and performing part of "He Stopped Loving Her Today" in my song "4th of July." Without batting an eye, he said yes. This meant the world to me. More recently, I wrote him a couple of songs, he liked them, and told me I would hear back from him. I never did and less than a year later George passed away. Maybe because it was a full circle dream-come-true, or maybe because I just wanted to impress the Possum. All I know is that the songs were decent, and I thought it would be a cool idea to share these with my friends and fans. The next thing I knew I recorded them, and I wasn't ready to stop. So, I recorded a few more George tunes and ended up with this 5 song EP. Here is it: this is my tribute to the greatest singer and interpreter in country music. This is my tribute to a friend. I miss you George. Thank you for making me feel like I could do this." (from liner notes)
Above is all of the Americana and roots-type music releases for the week of August 5th, 2014 from Americana Boogie. Click the artist or album links to find out more. The artist's names link to their websites and the CD title links go either " target="_blank">Amazon, CD Baby or the artist's site for ordering or downloading.
Also new this week…
DARREN CROSS – No Damage  (self released)
FLATT LONESOME – Too (Mountain Home)
NILS LOFGREN – Face The Music (Fantasy) (10-disc box set)
THE PSYCHO SISTERS – Up On The Chair, Beatrice (Rockbeat)
SUNNY SWEENEY – Provoked (Thirty Tigers)
Coming out soon… ETHAN JONES, LOUDON WAINWRIGHT III, PAUL THORN, ELVIN BISHOP, OTIS GIBBS, JOHN COWAN … more new releases
. Here's a link to this week's Americana Music Association Americana Airplay Chart Bill Frater Freight Train Boogie
---