Americana Boogie new releases for the week of April 29th: The Old 97's, Brigitte DeMeyer, Tommy Malone, Nels Cline Singers, Bryan Sutton…
---
BRIGITTE DEMEYER
Savannah Road (Red)
Brigitte DeMeyer continues to impress with every new release. This is her sixth album, a collection of stunning Americana songs. Part of the inspiration for the folk-blues-country album came from Greg Allman's memoir, My Cross To Bear. DeMeyer and her frequent songwriting collaborator Will Kimbrough deliver striking, sensitive, soulful tunes such as "Say You Will Be Mine," "Boy's Got Soul," "Please Believe Me," Worker" and "My Someday." DeMeyer, who self-produced, serves up beautiful, uncluttered, intimate arrangements that let her marvelously expressive voice and all the authentic emotion shine through. (Paul Freeman, http://www.mercurynews.com/ci_25583001/albums-delightful-and-diverse" target="_blank">San Jose Mercury News)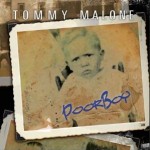 TOMMY MALONE
Poor Boy (M.C.)
You'll learn a lot about Tommy Malone s world after hearing his third, and arguably finest solo album, Poor Boy. In the course of these 11 songs old flames get recalled, destructive friendships get ended, and true love gets rekindled. There's room for serious reflections, sharp observations, and pure fun. The spirit of his New Orleans home can be heard between the lines. And, as always, Malone displays a master songwriter's knack for making these personal tales sound universal. One of the few cover tunes he's recorded, "Big Brother" was written by Stevie Wonder and appeared on Talking Book, the first album Malone ever bought and still a favorite of his. The arrangement here is quite different from Wonder's, with guitars replacing keyboards and Malone's slide subbing for harmonica. But the original spirit is intact, with a vocal that was nailed on the first take.
THE OLD 97'S
Most Messed Up (ATO)
The band's bio says Most Messed Up is a revealing, 12-track meditation on 20 years in music that finds them at their raucous, boozy best. It's "a rock opera, a way-off Broadway musical about a musician's life, loves and lubrication," says music critic Bill Flanagan. Recorded in Austin and produced by Salim Nourallah, Most Messed Up also features guest appearances by Tommy Stinson and Jon Rauhouse on lap-steel.


Also new this week…
ASYLUM STREET SPANKERS – Last Laugh (Yellow Dog)
NELS CLINE SINGERS – Macroscope (Mack Avenue)
ROGER CLYNE & THE PEACEMAKERS – The Independent (Thirty Tigers)
RODRIGO Y GABRIELA – 9 Dead Alive (ATO)
JUSTIN RUTLEDGE –Daredevil (?)
BRYAN SUTTON – Into my Own (Sugar Hill)
Above are all of the Americana and roots-type music releases for the week of April 29th, 2014. Click the artist or album links to find out more. The artist's names link to their websites and the CD title links go either " target="_blank">Amazon or CD Baby for easy ordering.
Coming out soon… THE REVELATIONS, WILLIE WATSON, THE HOWLIN' BROTHERS, BEN HARPER & ELLEN HARPER, LUKA BLOOM, ZOE MUTH, RADNEY FOSTER … more new releases
.
Here's a link to this week's Americana Music Association http://www.americanaradio.org/" target="_blank">Americana Airplay Chart
Bill Frater
Freight Train Boogie
---