Americana Boogie new music this week from Paul Burch, Eric Bibb, Poor Old Shine and a couple of 70's live albums
Posted On November 5, 2013
---
ERIC BIBB
Jericho Road (Stony Plain)
Jericho Road reflects the many musical influences that have informed Eric Bibb's writing throughout his career. World music, blues, folk and soul all find their way into the songs. Bibb is one of the highest profile international roots music artists, winning Acoustic Artist of the Year at the Blues Music Awards in 2013. Jericho Road was produced by long-term collaborator Glen Scott. Bibb says, "The night before his death, Rev. Dr. Martin Luther King said: "Ultimately, you cannot save yourself without saving others." If this record has a theme, that's it in a nutshell."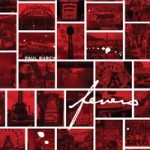 PAUL BURCH
Fevers (Plowboy)
Paul Burch, Nashville s honky-tonk auteur and a writer of unmistakably modern but instantly classic songs, releases his newest album,. Backed by his redoubtable band the WPA Ballclub, Fevers reveals the side of Burch heard most often on stage intense, unbridled, and full of bravado. Produced with multi-instrumentalist Fats Kaplin and recorded at Burch s analog Pan-American studio, Fevers is a riveting and haunting mix of honky-tonk, string-band blues, and bop grooves that defies easy categorization. The album includes 10 new Burch compositions, along with two covers: "Ocean of Tears," originally by Tennessee Ernie Ford, and "I'm Going to Memphis," which was originally released on the Alan Lomax's Blues in the Mississippi Night. The songs range from lyrical ballads like "Melancholy Baby", which combines harmonium and violin into an unearthly string section, to a startling reimagining of the folk classic "Cluck Old Hen". First formed at Tootsie's Orchid Lounge in Nashville, the WPA Ballclub will celebrate its 20th anniversary next year. 
Also new this week…
DR. JOHN – The Lost Broadcast (Chrome Dreams) (live from Ultrasonic Studios, New York, 1973)
LITTLE FEAT – American Cutie (Chrome Dreams) (live from Denver, 1973)
POOR OLD SHINE – Poor Old Shine (Signature Sounds)
Coming out soon… "Inside Llewyn Davis" OSR, BLUE RODEO, TRAMPLED BY TURTLES, MASON JENNINGS, JESSE TERRY, GRACE & TONY … more new releases
. Here's a link to this week's Americana Music Association Americana Airplay Chart
Here's the some of the best Americana and roots-type music releases for the week of November 4th, 2013. Click the artist or album links to find out more. The artist's names link to their websites and the CD title links go either " target="_blank">Amazon or CD Baby for easy ordering.
Bill Frater
Freight Train Boogie
---