Americana Boogie: New music this week from David Olney, The Band of Heathens & more…
---
Here's some great new Americana and roots-type music releases for the week of March 20th from Americana Boogie.  Not too much out this week but some great stuff due in the next two weeks.  Click the artist or album links to find out more.  The artist's names link to their websites and the CD title links go to either " target="_blank">Amazon or CD Baby for easy ordering.  The Freight Train Boogie podcasts feature mostly songs from new releases. Playlists with players and iTunes links are posted at FTBpodcasts.com.
THE BAND OF HEATHENS
Double Down: Live In Denver, Vols. 1 & 2(BOH)
These guys put on great live shows with 3 lead singers and a highly versatile repertoire. Think of a bluesier Grateful Dead with more energy and you'll be close to getting their unique live style. This two volume, four disc set (each volume has a CD and DVD) was captured in October 2011 in Denver, CO during the Double Down in Denver weekend. Each volume is available to pre-order separately, but if you get the discounted Double Pack (both volumes together) you also get a FREE instant digital download of both the Double Down Dead EP (4 Grateful Dead cover songs) and the Double Down Covers EP (5 classic BoH cover songs). Check their online store for more package deals and free downloads.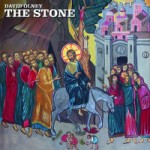 DAVID OLNEY
The Stone(Deadbeet)
The Stone is the second installment in Olney's current series of "mini-album" releases. The new collection features three of his previously released songs completely reinterpreted ("Jerusalem Tomorrow," "Brays," "Barabbas") and three new tunes to round out the story. It's no mystery what story is being told, but this is in no way a religious thing. It's just another telling of the Greatest Story Ever Told presented by a great storyteller.
Also new this week…
MICHAEL BREWER – Dancing With My Shadow (self released) (of Brewer & Shipley)
NATHAN JAMES & THE RHYTHM SCRATCHERS – What You Make Of It (Delta Groove)
JERRY JOSEPH & THE JACKMORMANS – Happy Book (Response)
Various Artists – The Hunger Games: Songs from District 12 and Beyond(Republic) (with new songs from The Civil Wars, The Decemberists, Arcade Fire, Taylor Swift, produced by T Bone Burnett)
Coming soon… JUSTIN TOWNES EARLE, RAY WYLIE HUBBARD, COWBOY JUNKIES, JOAN OSBORNE, SONS OF BILL… more new releases
Here's a link to this week's Americana Music Association Americana Airplay Chart
---