Americana Boogie: New music from Todd Snider, Grant Peeples, Chelle Rose, Norah Jones & more
---
Here's a few new Americana and roots-type music releases for the week of May 1st, 2012 from the Americana Boogie blog. Click the artist or album links to find out more. The artist's names link to their websites and the CD title links go either " target="_blank">Amazon or CD Baby for easy ordering. The Freight Train Boogie podcasts feature mostly songs from new releases. Playlists with players and iTunes links are posted at FTBpodcasts.com.
GRANT PEEPLES
Prior Convictions  (Gatorbone)
"In 1991 a friend gave me a book of stories by Dave Hickey, called "Prior Convictions." Peeples says in his web site, "the book is a tribute to angst and uneasiness, anguish and drift, and in honor of the terror that artists around the world have tenderly embraced—-ever since charging bulls were first painted on cave walls in France—that I gratefully assume the title of Dave Hickey's book for this collection of songs." This is Grant 4th record and 2nd produced by Gurf Morlix. "This is an album that delves into the pitfalls and perils of Belief itself, that dangerous ledge upon which all faith and conviction rest."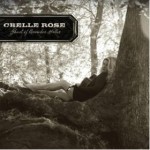 CHELLE ROSE
Ghost of Browder Holler  (Lil' Damsel)
"Chelle Rose is an artist willing to peel back the bark and lay bare the raw torn poetry of her East Tennessee amaranthine soul; and this record is McQueen jumping a motorcycle over a barbed wire fence in the great escape blackout fever in the funk house believe me rock or die cool." (producer Ray Wylie Hubbard)
The New York Times has a review of  the album which says  "As a songwriter, Ms. Rose works in the realm of Lucinda Williams, Townes Van Zandt, Steve Earle, Alejandro Escovedo and other terse, unflinching songwriters on the rock fringe of country."   The review is posted on Rose's site.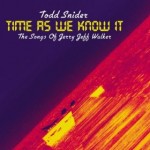 TODD SNIDER
Time As We Know It: Songs of Jerry Jeff Walker  (Aimless)
"I've always hoped I would stay around long enough to get to make a record of Jerry Jeff Walker songs. He s the guy I saw at 19 and decided to try to be like. His are the first songs I learned. He is the reason we put a gypsy flag on stage. It s kind of a tribute record but not the kind of record in which I record my favorite Jerry Jeff Walker songs because I don t have favorites. We just went into a studio with another hero of mine, Don Was. We played about 30 of Walker s songs randomly, without forethought, and let the performance of the songs dictate the way the record was taking shape and which songs would make it. I could have done 30 more. My main hope is that Jerry Jeff Walker and his family will like this record, and my main reason for doing it is so I can put these songs in my set list without them technically being covers. Time As We Know It is something Jerry Jeff points out when he hears people starting to talk about what time it is…" (Todd Snider)
Also new this week…
DIRTY DOZEN BRASS BAND – Twenty Dozen  (Savoy Jazz)
THE GREAT RECESSION ORCHESTRA – Double Shot  (New Tex)
NORAH JONES – Little Broken Hearts  (Blue Note)
ANDERS OSBORNE – Black Eye Galaxy  (Alligator)
RUFUS WAINWRIGHT – Out Of The Game  (Decca)
Coming out soon… PAUL THORN, SARA WATKINS, O'BRIEN PARTY OF SEVEN, LUTHER DICKINSON, JOHN FULLBRIGHT… more new releases
Here's a link to this week's Americana Music Association Americana Airplay Chart
Bill Frater
Freight Train Boogie
---