Americana Boogie music releases for the week of Sept. 11th include Avett Brothers, Chris Knight, Time Jumpers, Bob Dylan, Kathy Mattea, Malcolm Holcombe and even more…
Posted On September 11, 2012
---
Here's the best Americana and roots-type music releases for the week of September 11th, 2012. Click the artist or album links to find out more. The artist's names link to their websites and the CD title links go either " target="_blank">Amazon or CD Baby for easy ordering. Also check out the Freight Train Boogie podcasts featuring mostly songs from new Americana releases. Playlists with players and iTunes links are posted at FTBpodcasts.com.
THE AVETT BROTHERS
The Carpenter  (American/Universal Republic)
North Carolina-based indie folk-pop darlings the Avett Brothers received rave reviews for their 2009 breakthrough major-label debut, I and Love and You, hitting number 16 on the Billboard album chart and performing alongside Bob Dylan and Mumford & Sons at the 2011 Grammy Awards. While much of that record's success stemmed from brothers Scott and Seth Avett's songwriting, producer Rick Rubin played a large part in letting those tracks shine. Rubin returns for the group's seventh studio album, The Carpenter.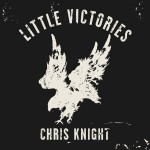 CHRIS KNIGHT
Little Victories  (Drifter's Church)
It has been a 4 year wait since Chris Knight's last record, but at long last his eighth album Little Victories is here. Knight writes songs about the darker side of American culture and the struggles of the downtrodden rural poor. He has been described as, "Where Cormac McCarthy meets Copperhead Road"!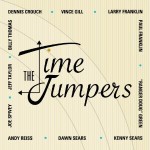 THE TIME JUMPERS
Time Jumpers  (Rounder)
The Time Jumpers play real country music at a time when few do, revitalizing classics and adding new songs to the swing and honky-tonk repertoire. The large band includes Dawn Sears, Ranger Doug Green, Dennis Crouch, Joe Spivey, Larry Franklin, Paul Franklin and Vince Gill, their skill set is exceeded only by their passion for the music and the purity of their interpretations. The Time Jumpers have been bringing Country Music back to Nashville.
Also new this week…
CALEXICO – Algiers  (Anti-)
THE DIRTY RIVER BOYS – Science of Flight  (DRB Music)
BOB DYLAN– Tempest  (Columbia)
STEVE FORBERT – Over With You  (Blue Corn)
GUY FORSYTH – The Freedom To Fail  (Blue Corn)
MALCOLM HOLCOMBE – Down the River (self released)
PATTERSON HOOD – Heat Lightning Rumbles in the Distance  (ATO)
KATHY MATTEA – Calling Me Home (Sugar Hill)
Coming out soon… RYAN BINGHAM, JANIS MARTIN, JIMMY LAFAVE, BLACK PRAIRIE, DWIGHT YOAKAM, JOHN HIATT, TIFT MERRITT… more new releases
Here's a link to this week's Americana Music Association Americana Airplay Chart
Bill Frater
Freight Train Boogie
---