Americana Boogie music releases for the week of Oct. 16th… Rosie Flores, Jamey Johnson, Miss Tess, Ben Harper and more…
Posted On October 16, 2012
---
Here's the best Americana and roots-type music releases for the week of October 16th, 2012 from Americana Boogie. Click the artist or album links to find out more. The artist's names link to their websites and the CD title links go either " target="_blank">Amazon or CD Baby for easy ordering. Also check out the Freight Train Boogie podcasts featuring mostly songs from new Americana releases. Playlists with players and iTunes links are posted at FTBpodcasts.com. 
ROSIE FLORES
Working Girls Guitar  (Bloodshot)
Rosie Flores has gone surfing, knifing her turquoise axe through some new uncharted musical waters. After a busy few years that found her nabbing a Peabody Award onstage at the Waldorf Astoria for her narration of the documentary "Whole Lotta Shakin"; producing Janis Martin's new CD "The Blanco Sessions". The new record marks a first for Rosie as she is the only guitar player, in addition to penning some new tunes that ride some new waves. Twanging between a rock and a surf place, Rosie fires up the big chord guns on songs that tell some hard earned tales. (from her bio)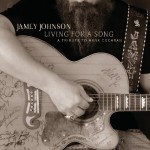 JAMEY JOHNSON
Living for a Song: Tribute to Hank Cochran  (Mercury Nashville)
When word got out that Jamey Johnson was recording a tribute album to beloved songwriter country Hank Cochran, there weren't a whole lot of arms that needed twisting. The resulting cast includes Emmylou Harris, Merle Haggard, Leon Russell, Elvis Costello, Kris Kristofferson, Alison Krauss, Lee Ann Womack, Ray Price and Vince Gill, not to mention Cochran's oldest and truest friend, Willie Nelson.
"Everybody got to pick their own songs, so for me, it was just as much a journey as it was for anybody else involved," reports Johnson, "I thought I d heard all of Hank's songs, and I hadn't heard anything."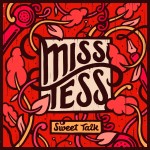 MISS TESS
Sweet Talk  (Signature Sounds)
While still bearing hallmarks of the simmering, jazz-inflected sound that has made Tess and her former band the Bon Ton Parade a club and festival favorite, Sweet Talk introduces a more personal mix of influences.  By blending her knack for melodic and rhythmic improvisation and interplay with elements of honky-tonk, western swing, and golden-era pop standards, she and her multifaceted supporting band have arrived at a style simultaneously refreshing and hauntingly familiar.
Also new this week…
TODD BURGE – Building Characters (self released)
GOVERNMENT MULE – The Georgia Bootleg Box (Evil Teen)
BEN HARPER – By My Side (Virgin)
HOLLY GOLIGHTLY & THE BROKEOFFS – Sunday Run Me Over (12th Street)
SHELBY LYNNE –Revelation Road: Deluxe Edition (Everso) (2-CD plus DVD set)
OMAR AND THE HOWLERS – Too Much is Not Enough (Big Guitar)
MARTHA WAINWRGHT – Come Home To Mama(Cooperative Music)
Coming out soon… KASEY CHAMBERS & SHANE NICHOLSON, GARY CLARK JR. … more new releases
Here's a link to this week's Americana Music Association Americana Airplay Chart
Bill Frater
Freight Train Boogie
---