Americana Boogie Music Releases for the week of June 5th include Neil Young, Rodney Crowell, Kelly Hogan, Marley's Ghost & more…
---
Here's the best Americana and roots-type music releases for the week of June 5th, 2012 from Americana Boogie. Lots of great releases this week, too many to go into details on them all. Click the artist or album links to find out more. The artist's names link to their websites and the CD title links go either " target="_blank">Amazon or CD Baby for easy ordering. The Freight Train Boogie podcasts feature mostly songs from new Americana releases. Playlists with players and iTunes links are posted at FTBpodcasts.com.
KELLY HOGAN
I Like To Keep Myself In Pain (Anti-)
On her new album Hogan curates an ambitious and moving labor of love, mining the perfect intersection between classic pop, country and soul. She uses her voice to interpret compositions penned for her by musical luminaries including M. Ward, Vic Chesnutt, Jon Langford, the Handsome Family, John Wesley Harding, Robbie Fulks, and others. She is backed on the album by an all-star band consisting of R&B legends Booker T. Jones and James Gadson as well as talented young lions Gabe Roth and Scott Ligon.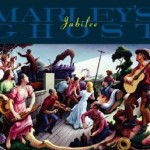 MARLEY'S GHOST
Jubilee  (Sage Arts)
Produced by Nashville legend Cowboy Jack Clement and recorded at the city's venerable Sound Emporium, Jubilee features six originals, and includes covers of Kris Kristofferson, Levon Helm, Bobby & Shirley Womack and others. Celebrating 25 years as a roots-music tour de force, Marley's Ghost are a national treasure, and capable inheritors of the archetypal Americana blueprint drawn up by The Band. "This West Coast [group] deftly, and frequently daffily, dashes across decades of American music to create a sound that's steeped in tradition but never bogged down by traditionalism." -L.A. Weekly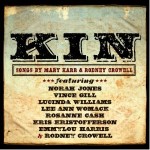 Various Artists
Kin: Songs of Mary Karr & Rodney Crowell  (Vanguard)
Grammy Award-winner Rodney Crowell and New York Times best-selling author Mary Karr have collaborated with top artists to record Kin. Songs in this powerful collaboration include Norah Jones, Vince Gil, Lucinda Williams, Lee Ann Womack, Rosanne Cash, Kris Kristofferson, and Emmylou Harris.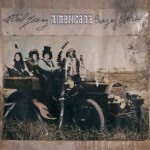 NEIL YOUNG & CRAZY HORSE
Americana  (Reprise)
This is collection of classic, American folk songs. In their day, some of these may have been referred to as "protest songs," "murder ballads," or campfire-type songs passed down with universal, relatable tales for everyman. Some of these compositions which, like "Tom Dooley" and "Oh Susannah," were written in the 1800s, while others, like "This Land Is Your Land" and "Get A Job," are mid-20th-century folk classics. What ties these songs together is the fact that while they may represent an America that may no longer exist, the emotions and scenarios behind these songs still resonate with what's going on in the country today with equal, if not greater impact nearly 200 years later. The lyrics reflect the same concerns and are still remarkably meaningful to a society going through economic and cultural upheaval, especially during an election year. (Amazon)
Also new this week…
BRANDI CARLILE – Bear Creek (Columbia)
SHAWN COLVIN – All Fall Down (Nonesuch)
ALEJANDRO ESCOVEDO – Big Station (Fantasy)
BELA FLECK & MARCUS ROBERTS TRIO – Across The Imaginary Divide (Rounder)
BAP KENNEDY – The Sailor's Revenge (Proper American)
RHETT MILLER – The Dreamer (Maximum Sunshine)
THE MYNABIRDS – Generals  (Saddle Creek)
LANGHORN SLIM AND THE LAW – Way We Move  (Ramseur)
PATTY SMITH – Banga (Columbia)
Coming out soon…
MARY CHAPIN CARPENTER, WALT WILKINS, THE dB's, BODEANS, DRIVIN' N' CRYIN', CHRIS SMITHER … more new releases
Here's a link to this week's Americana Music Association Americana Airplay Chart
Bill Frater
Freight Train Boogie
---