Americana Boogie Music Releases for the week of July 24th… Zoe Muth, "Country Funk 1969-75", Rev. Horton Heat
---
Here's the best Americana and roots-type music releases for the week of July 24th, 2012 as posted on Americana Boogie. Not a lot of new music for the next few weeks, must be summer break! Click the artist or album links to find out more. The artist's names link to their websites and the CD title links go either " target="_blank">Amazon or CD Baby for easy ordering. The Freight Train Boogie podcasts feature mostly songs from new Americana releases. Playlists with players and iTunes links are posted at FTBpodcasts.com.
REVEREND HORTON HEAT
25 to Life  (Yep Roc)
This deluxe CD boxed set from "The Rev" includes the full film on DVD plus 2 CDs featuring a live album of the recordings made at the Fillmore plus the first ever, career spanning "best of" compilation of the band's studio recordings. The set also includes a 52 page booklet featuring images and stories from the band's 25 year span. The entire set is housed in a collectable box.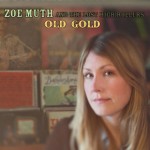 ZOE MUTH AND THE LOST HIGH ROLLERS
Old Gold (Signature Sounds)
Old Gold features one new original and five covers from artists who have influenced Muth over the years including Anna McGarrigle, John Prine and others. "Here are a few songs we worked out during our first east coast tour, from artists that have been some of my biggest influences." She continues, " I think it reflects my philosophy that there's not really much point in re-making a song the same way as it was originally done. This is impossible for me anyway. I love taking lyrics and changing the phrasing and even tweaking the chord progression, so sometimes people have to wait until the chorus to recognize the song."
Also new this week…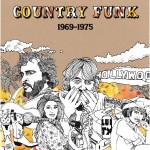 Various Artists
Country Funk 1969-75  (Light in the Attic)
What in the hell is "country funk"? The answer is a complicated one, in part due to the fact that "country funk" is an inherently defiant genre, escaping all efforts at easy categorization. The style encompasses the elation of gospel with the sexual thrust of the blues, country hoedown harmony with inner city grit. It is alternately playful and melancholic, slow jammin', and booty shakin'. It is both studio slick and barroom raw.  Country Funk 1969-1975, a melting pot concoction of the music of Dale Hawkins, John Randolph Marr, Johnny Adams, Mac Davis, Bob Darin, Jim Ford, Gray Fox, Link Wray, Bobby Charles, Tony Joe White, Dennis The Fox, Larry Jon Wilson, Bobbie Gentry and others. (from label's site)
Coming out soon… VA – Johnny Cash Music Festival, SHOVELS & ROPE, KASEY CHAMBERS… more new releases
Here's a link to this week's Americana Music Association Americana Airplay Chart
Bill Frater
Freight Train Boogie
---