Americana Boogie music releases for the week of Dec. 10th… Buddy Miller & Jim Lauderdale, Ed Petttersen with a CD/book…
Posted On December 11, 2012
---
BUDDY MILLER AND JIM LAUDERDALE
Buddy & Jim  (New West)
Buddy Miller and Jim Lauderdale are two of the better known and most loved artists of Americana. Their solo recordings, songwriting, studio session work and live performances (with Elvis Costello, Robert Plant, Emmylou Harris) have made them treasures of the roots and country music scene. In an unexpected moment of inspiration, the two have collaborated to make a true duets record, trading lead vocals and harmonies for one of the most inspired and loose albums of 2012.  Highly recommended!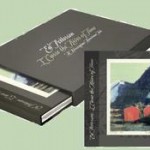 ED PETTERSEN
I Curse The River of Time: A Norwegian American Tale (Split Rock)
Ed's new release represents a wonderful blend of Norwegian American culture, drawing heavily on Norwegian literature for inspiration as well as his own observations of small town life in Norway. The story of how Pettersen ended up piercing the veil of the family mystery of where his grandfather came from is told in the beautiful book that accompanies the CD.
Coming our early next year… HOT TUNA, JEFF BLACK, CARRIE RODRIGUEZ, KRIS KRISTOFFERSON, TED RUSSELL KAMP, OVERMOUNTAIN MEN … more new releases
Here's the best Americana and roots-type music releases for the week of December 11th, 2012 and probably the last of the year. Click the artist or album links to find out more. The artist's names link to their websites and the CD title links go either " target="_blank">Amazon or CD Baby for easy ordering. Also check out the Freight Train Boogie podcasts featuring mostly songs from new Americana releases. Playlists with players and iTunes links are posted at FTBpodcasts.com.
Here's a link to this week's Americana Music Association Americana Airplay Chart
Bill Frater
Freight Train Boogie
---