Americana Boogie Music Releases for the week of April 3rd, 2012
---
Here's a few new Americana and roots-type music releases for the week of April 3rd, 2012 as posted on Americana Boogie. Click the artist or album links to find out more. The artist's names link to their websites and the CD title links go either " target="_blank">Amazon or CD Baby for easy ordering. The Freight Train Boogie podcasts feature mostly songs from new releases. Playlists with players and iTunes links are posted at FTBpodcasts.com.
KATE CAMPBELL
1000 Pound Machine  (Large River Music)
Singer-songwriter Kate Campbell learned the piano at age seven before switching to the guitar as a teenager during the folk-rock heyday of the 70s. On 1000 Pound Machine Campbell returns to the instrument of her childhood and enlists Will Kimbrough to produce disc. Campbell's subtle piano and crystal-clear voice are accentuated by sparse arrangements featuring Kimbrough's consummate guitar playing and soulful sounds from the legendary Spooner Oldham who she honors on "Spoonerville". (Village Records)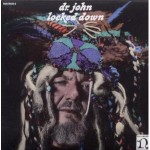 DR. JOHN
Locked Down  (Nonesuch)
Produced by Black Keys guitarist and uber-fan Dan Auerbach, distills half a century of this Rock and Roll Hall of Fame inductee's picaresque musical history, melding his shamanistic stage persona with the authority of a consummate studio musician, the cosmic conjurer with the street-savvy poet. The ten new songs on Locked Down, written by Dr. John with Auerbach and a handpicked crew of backing musicians, combine incantatory chants and often politically charged raps with candid and soulful reflections, swaggering R&B, and a healthy dose of hypnotic, simmering funk.  Rolling Stone  gave the album a rare 5 stars!
.
Also new this week…
TIM CARROLL – Look Out! (Gulcher)
JOHNNY CASH – Bootleg Vol. IV: The Soul of Truth (Sony Legacy)
THE LUMINEERS – The Lumineers  (Dualtone Music)
THE VESPERS – The Fourth Wall (101)
BOB WOODRUFF – The Lost Kerosene Tapes, 1999(Sound Asleep)
Coming soon… TRAMPLED BY TURTLES, BONNIE RAITT, STEEP CANYON RANGERS, HANK WILLIAMS III, NEAL CASAL, THE McEUEN SESSIONS, BILLY BRAGG & WILCO, DAR WILLIAMS, LOUDON WAINWRIGHT III, HANK WILLIAMS III, MARVIN ETZIONI, MARTY STUART, TODD SNIDER, WACO BROTHERS & PAUL BURCH … more new releases
Here's a link to this week's Americana Music Association Americana Airplay Chart
---