Americana Boogie: Lake Street Dive, Lydia Loveless, David Grisman, Old & In The Way
Posted On February 18, 2014
---
LAKE STREET DIVE
Bad Self Portraits (Signature Sounds)
Lake Street Dive has been performing for nearly a decade after meeting as fellow students at the New England Conservatory in Boston. It took a casually made video featuring the band gathered around a single mic, performing a cover of Jackson 5's "I Want You Back", shot on a street corner to grab the public's attention. Their You Tube views now hurtling past a million. The new album, Bad Self Portraits, is a microcosm of Lake Street Dive's evolution of the band from a weird alt-country jazz group to a pop-soul juggernaut, that includes 60's influences like Brill Building girl groups, British Invasion rock, horn-driven Stax R&B, Motown soul and even The Band-like gospel blues.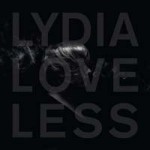 LYDIA LOVELESS
Somewhere Else (Bloodshot)
Two years after her breakout second album, Indestructible Machine, Loveless emerges from the trenches of hometown Columbus, OH with the gloves off and brimming with confidence on Somewhere Else. While her previous album was described as hillbilly punk with a honky-tonk heart (Uncut), this one can t be so quickly shoehorned into neat categorical cubbyholes. No, things are different this time around for Loveless and her band have collectively dismissed the genre blinders and sonic boundaries that come from playing it from a safe, familiar place. Somewhere Else is more elemental than any of her previous material; it s about longing for the other, whether that's something emotional, physical, or mental, all anchored by her voice that sounds beyond her years. (edited from label press release)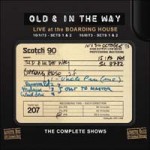 OLD AND IN THE WAY
Live at the Boarding House (Acoustic Disc)
Forty years ago on a Monday night, a bluegrass band calling themselves Old & in the Way featuring Jerry Garcia on banjo, David Grisman on mandolin, Peter Rowan on guitar, Vassar Clements on fiddle and John Kahn on bass walked on to the stage at The Boarding House in San Francisco. They played again a week later and recorded what would become one of the most influential albums in Bluegrass history. Now, forty years later, both shows are being released on 4 compact discs. This will be the first release of those historic shows with 55 tracks, 14 of which have never been released in any format.
Also new this week…
PETER BUCK – Am Back to Blow Your Mind Once Again (Mississippi)
DAVID GRISSOM – How It Feels To Fly (Wide Load)
DAWN LANDES – Bluebird (Western Vinyl)
JIMBO MATHUS & THE TRI-STATE COALITION – Dark Night of the Soul (Fat Possum)
MATT SCHOFIELD – Far A I Can See (Mascot)
ST. PAUL & THE BROKEN BONES – Half the City (Thirty Tigers)
RALPH STANLEY & RALPH STANLEY II – Side By Side (Rebel)
BENMONT TENCH – You Should Be So Lucky (Blue Note/Universal)
Coming out soon… SUZY BOGGUSS, THE FAR WEST, WILL KIMBROUGH, CLAY McCLINTON … more new releases
. Here's a link to this week's Americana Music Association http://www.americanaradio.org/" target="_blank">Americana Airplay Chart
Here's the some of the best Americana and roots-type music releases for the week of February 18th, 2014. Click the artist or album links to find out more. The artist's names link to their websites and the CD title links go either " target="_blank">Amazon or CD Baby for easy ordering.
Bill Frater
Freight Train Boogie
---