Amanda Shires Announces Album of Classics with Bobbie Nelson
---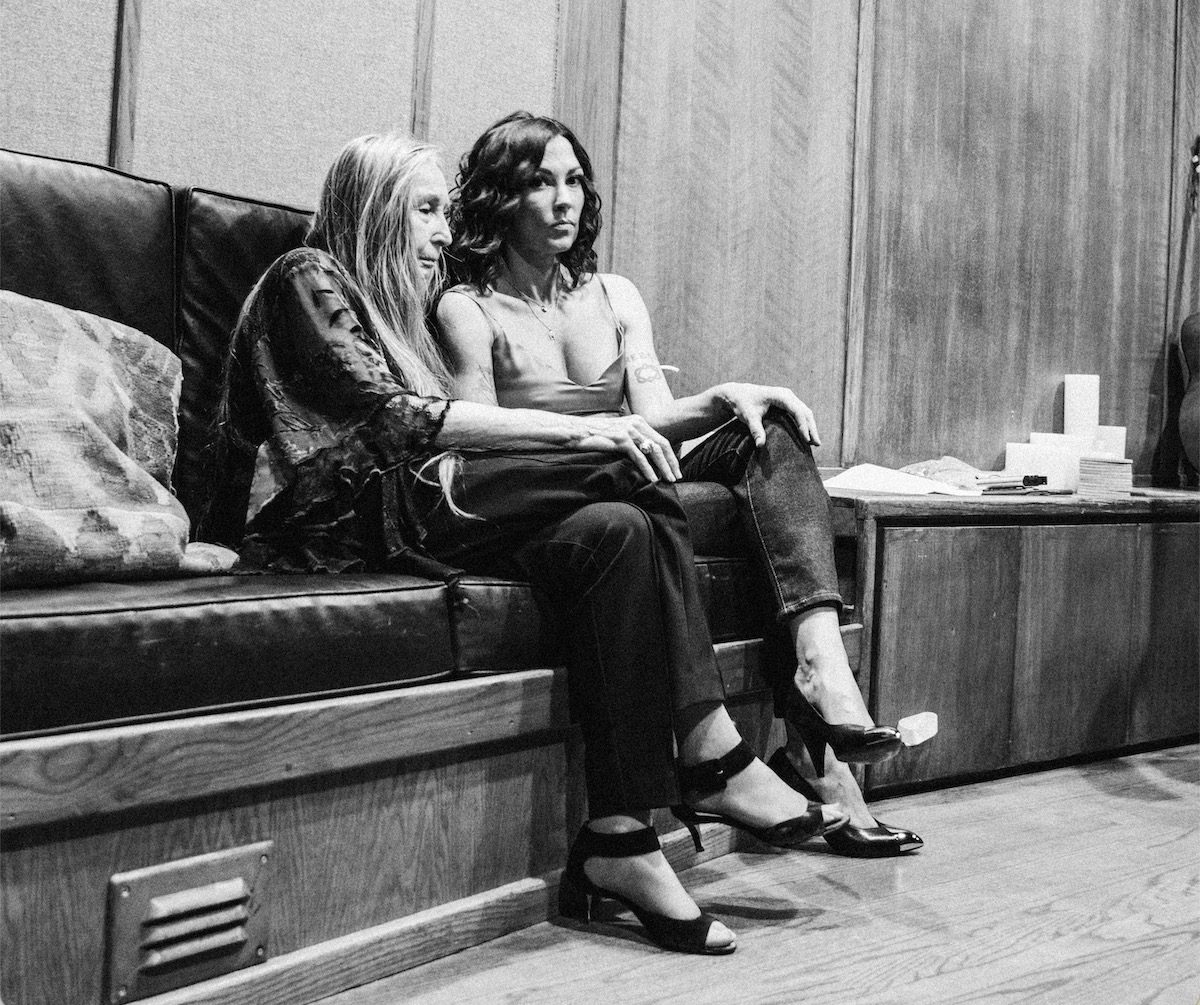 Bobbie Nelson and Amanda Shires at Arlyn Studios in Austin (photo by Joshua Black Wilkins)
Amanda Shires' next collaborative project isn't with husband Jason Isbell or supergroup The Highwomen, but rather with one of her personal heroes, the late Bobbie Nelson.
Loving You, coming June 23 on Silver Knife/ATO Records, is the culmination of years of friendship between Nelson — the piano-playing sister of Willie Nelson — and Shires, who looked up to her as she was launching her own career.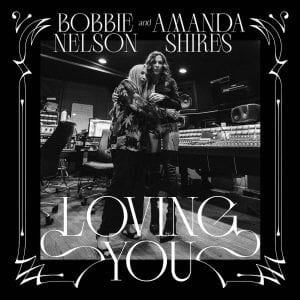 "I first saw Bobbie playing when I was 16 or so at some festival somewhere in Texas where I grew up," Shires explains in a press release announcing the album. "I saw her perform many times over the years and always admired the way she played so effortlessly and with so much strength and confidence. She radiated music. Much of my path seemed possible because I saw a woman working and making a career of music at a young age, and that woman was Bobbie Nelson."
Nelson, who died in March 2022 at the age of 91, started touring and recording with her brother Willie in the early 1970s and appeared on many of his albums, including the classic Red Headed Stranger. Bobbie and Willie co-wrote a memoir published in 2020, Me and Sister Bobbie: True Tales of the Family Band (ND review). More comfortable as a side player than a frontwoman, Bobbie Nelson released only one solo album, 2008's Audiobiography.
For Loving You, Nelson and Shires — who met in 2013 and remained friends — chose favorite songs that help trace Nelson's musical journey across the decades, including several Willie Nelson classics. The title track of the album, produced by Shires and Lawrence Rothman, is a solo piano piece composed by Bobbie Nelson.
"Summertime," the first single from the album, features vocals from Willie Nelson and revisits the family's love for George and Ira Gershwin — Bobbie and Willie first recorded the song together on 2016's Summertime: Willie Nelson Sings Gershwin. Watch Bobbie and Shires work (and laugh) through a recording session for the song in this video, directed by Shires and Deren Ney:
Also appearing on Loving You is the Willie Nelson classic "Always on My Mind," which Shires had originally planned for her 2022 solo album, Take It Like a Man (ND review). She booked Bobbie for some studio time in April 2021, "because the only piano that fits that song is Bobbie's," and they decided then that they should make a whole album together instead, according to the album announcement. They saved the song for Loving You.
Here's the rest of the track list for the album:
Waltz Across Texas
Always on My Mind
Old Fashioned Love
Summertime (featuring Willie Nelson)
Angel Flying Too Close to the Ground
Dream a Little Dream of Me
Tempted and Tried
La Paloma
Loving You
Over the Rainbow
---