Allison Russell Announces New Album, 'The Returner'
---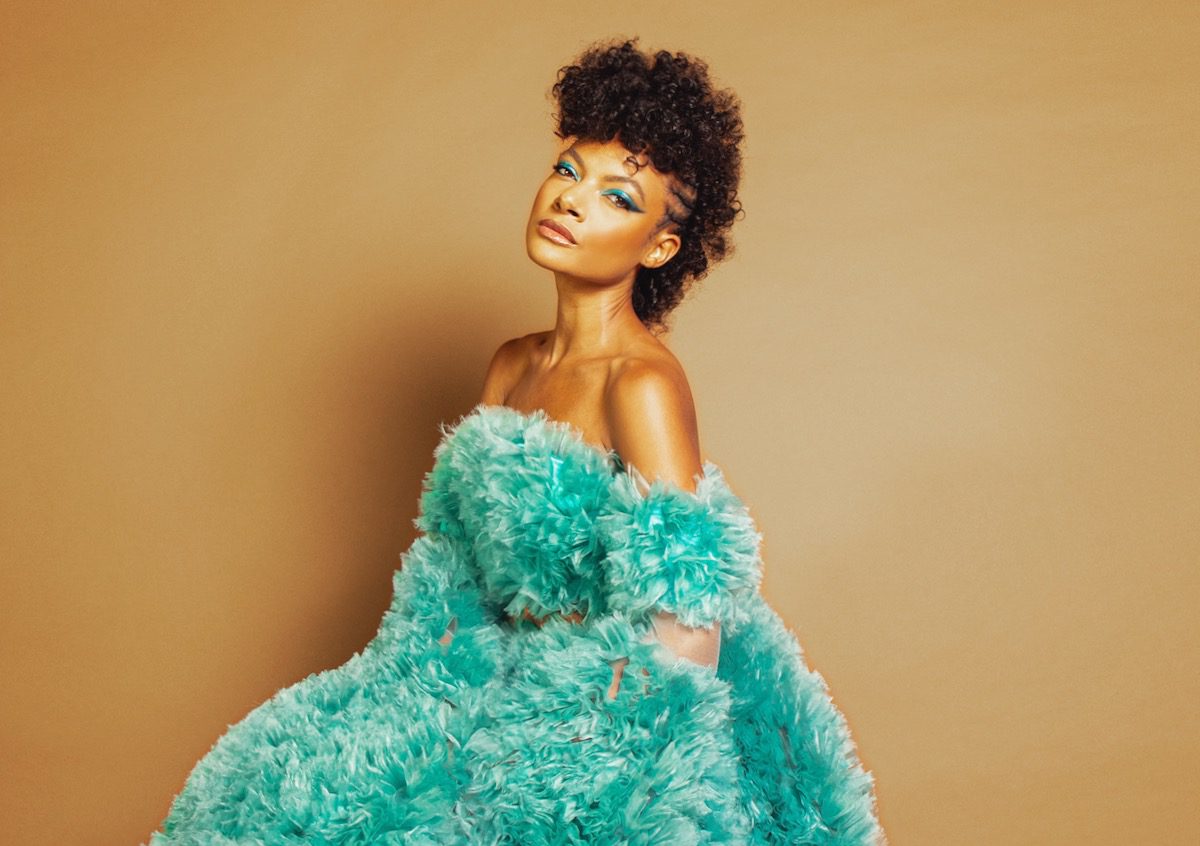 Allison Russell (photo by Dana Trippe)
After an avalanche of love for her debut solo album, 2021's Outside Child, Allison Russell is back with a new set of songs, The Returner.
Out Sept. 8 on Fantasy Records, The Returner finds Russell leaning in to her funk side, and for good reason.
"My goal with The Returner — sonically, poetically, and spiritually — is a radical reclamation of the present tense, a real time union of body, mind, and soul," Russell explains in a press release announcing the album. "This album is a much deeper articulation of rhythm, groove, and syncopation. Groove as it heralds the self back into the body, groove as it celebrates sensual and sexual agency and flowering, groove as an urgent call to action and political activism.
"In just a word," she continues, "it's funkier. But as is the history of anything funky, it's never just a party. It is a multiverse of energies that merges the celebration and the battle cry. For while an embrace of the present tense is a celebration, it is equally an unquestioning leap into battle — cultural, political, environmental."
The Returner was recorded in Los Angeles last December and co-produced by Russell and dim star — her partner JT Nero and Drew Lindsay. That team "built The Returner from the bottom up with a rhythm-first, genre-fluid approach," according to the announcement. Russell's "Rainbow Coalition" of female musicians are featured throughout, and Brandi Carlile, Brandy Clark, Hozier, and Wendy & Lisa make guest contributions.
The album's title track is its first single, released with a video:
Outside Child was nominated for four Grammys and three Americana awards, winning Album of the Year. Russell is nominated for Song of the Year (for "You're Not Alone") and Artist of the Year for the 2023 Americana awards. She was No Depression's Spotlight artist in May 2021, and was previously known to roots music fans for her work in Our Native Daughters with Rhiannon Giddens, Amythyst Kiah, and Leyla McCalla; Birds of Chicago with Nero; and Canadian group Po' Girl.
Russell has a busy summer of touring ahead, including this weekend at The Gorge with Brandi Carlile (Friday) and Joni Mitchell (Saturday), an opening spot for Hozier in the UK, and appearances at a slew of festivals in Canada and the US, including the FreshGrass Festival in North Adams, Massachusetts, in September. (The FreshGrass Festival is presented by the FreshGrass Foundation, No Depression's nonprofit publisher.)
Here is the tracklist for The Returner:
Springtime
The Returner
All Without Within
Demons
Eve Was Black
Stay Right Here
Shadowlands
Rag Child
Snake Life
Requiem
---