Yola's Walk Fuels Powerful Debut
Posted On February 21, 2019
---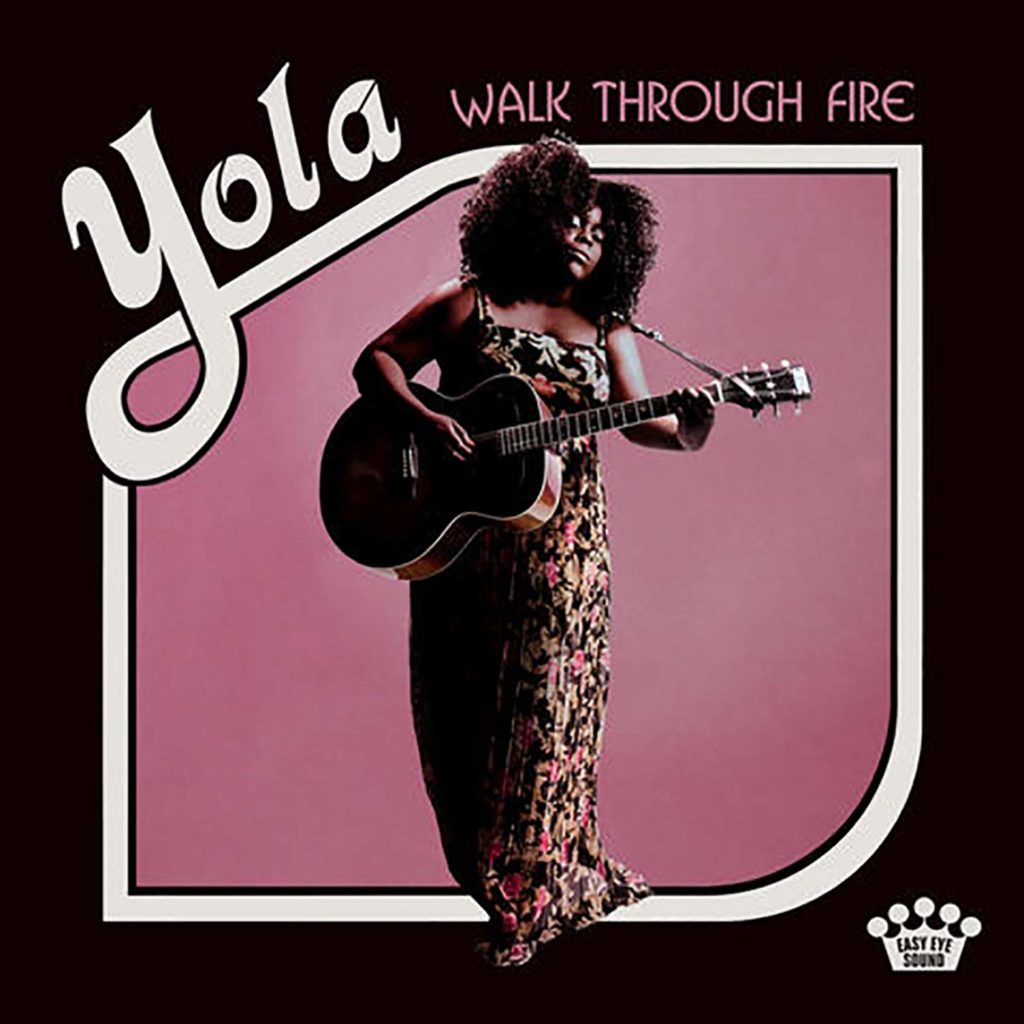 We don't hear stories like Yola Carter's too often. She grew up poor in the UK; wasn't allowed to make music despite her natural inclination toward it; overcame homelessness, a house fire, and an abusive relationship; and even suffered the loss of her voice. But the tragedies of her past have all led to her stunning debut record, aptly titled Walk Through Fire. Yola's record, produced by Dan Auerbach, may be one of the most powerful you'll hear in 2019, not just for the triumph it represents, but for the realization that her voice is one that so desperately needed to be heard. And with 12 tracks of Yola's warm, soulful, ever so slightly raspy vocals, there is plenty to absorb.
Yola emerged in 2016 with her EP Orphan Country, and rode the buzz it generated toward Auerbach's Nashville label Easy Eye Sound, where she wrote and recorded Walk Through Fire. Auerbach has proven himself an expert craftsman of retro soul pop music, both in his own work and in his producing projects. Through Easy Eye Sound he has blessed us with releases from acts like Shannon and the Clams, Sonny Smith, and The Gibson Brothers, all of which span a sonic range of '70s country rock to '60s sock-hop punk. Yola's Walk Through Fire is woven nicely into Auerbach's fabric with the way it seeps into all of these territories but doesn't feel confined to any one in particular. It winks at the past while riding confidently into the future.
The songs on Walk Through Fire are at once dreamy and pastoral. They can evoke sun-drenched expanses of desert, and the glitz and glam of bedazzled Opry suits. "Shady Grove" shows us the way Yola's full-bodied voice can swoon and soar. "It Ain't Easier" is a sultry hybrid of twang and R&B with a little fiddle kicked in. "Rock Me Gently" is melodic and sweet. It's easy to find yourself grooving to Yola's songs without realizing the pain and hardship buried in them. But that's the trick of Walk Through Fire and of this incredible artist's ability to straddle the line of sparkly magic and deep heartbreak.
---