Wu Fei and Abigail Washburn Collaboration Revels in Common Ground
---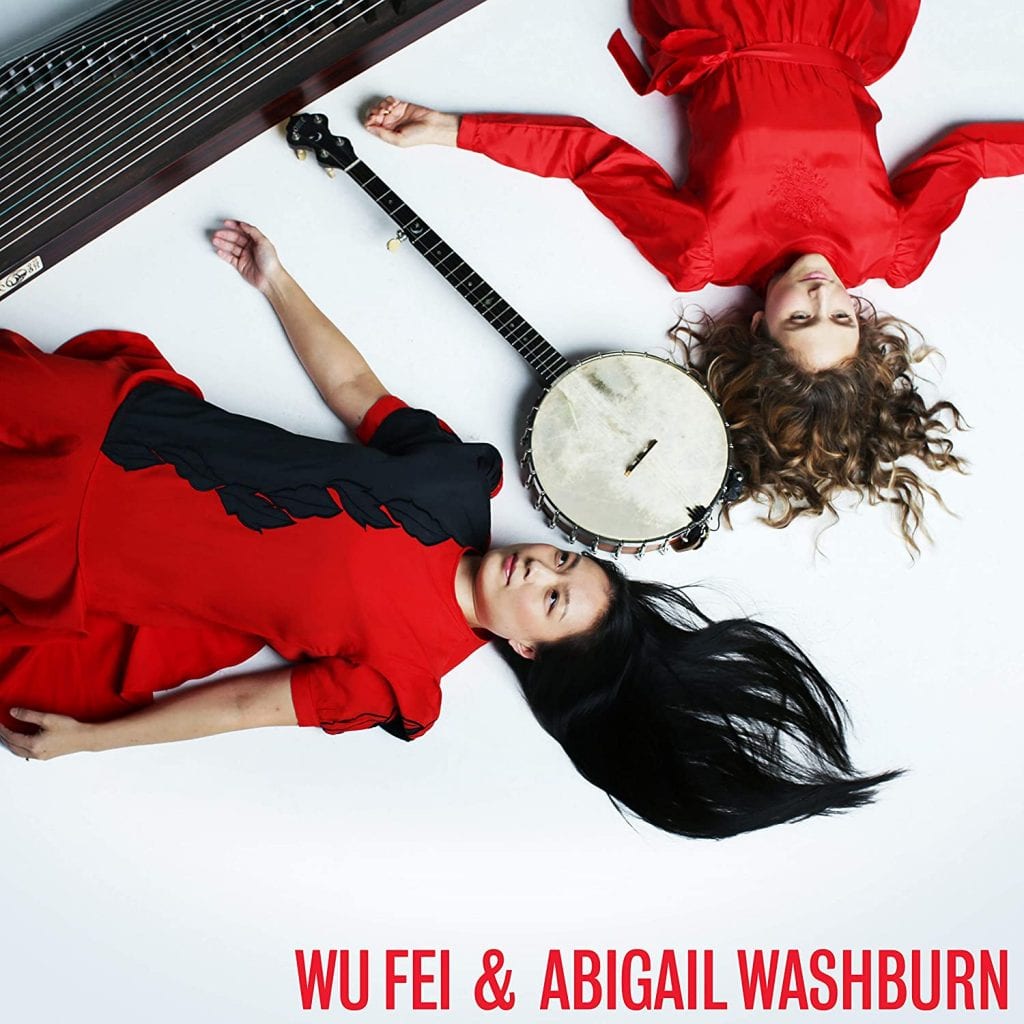 Wu Fei and Abigail Washburn met when they were in their 20s, bonding over a mutual interest in American and Chinese folk songs. After being out of touch for a time — navigating marriage, motherhood, and life as professional musicians — the two began meeting again when Fei moved to Nashville in 2014, co-writing songs and performing music from both cultures. This fertile reunion led to their self-titled album, produced by Washburn's husband, Béla Fleck.
The album opens with "Water is Wide/Wusili Boat Song," the lilting melody adapted from a traditional tune by the Nanai people of Heilongjiang province. The track sets the bilingual and bicultural tone of the project — lyrics sung in Chinese and English — and spotlights dynamic interplays between Washburn on banjo and Fei on guzheng (also known as the Chinese zither). On "Four Seasons," Fei demonstrates her musical versatility, moving effortlessly from animated flourishes to minimal atmospherics. Washburn's and Fei's voices are strikingly complementary.
"Banjo Picking Girl" is a traditional Appalachian tune, the best-known banjo version being Lily May Ledford's 1938 arrangement. Here the piece is expanded into a bicultural manifesto via Fei's incorporation of lyrics in Chinese. The mix of banjo and guzheng is texturally and melodically compelling. "Mulan" (alternately titled "Who Says Women Aren't as Good as Men") is an ebullient a cappella piece, playfully melodic and an understated protest song: "While men fight for the country, unstoppable / Women weave at home, irreplaceable" (translated from the Chinese). On "Avarguli," both musicians demonstrate emotional and technical range on their instruments, the vocals in Chinese and English overlaid, creating a contrastive but integrated effect. Fleck's contribution as producer is perhaps most noticeable on this track, particularly his deft use of echoes, pans, and presence.
"Bu Da Da" is a traditional song associated with the contiguous provinces of Shaanxi and Shanxi. Lyrically the song centers on the story of a girl tragically separated from her lover. The vocals are remarkably resonant, due in large part to Fei's technique of singing into the sound hole on the underside of the guzheng. The album closes with "Pretty Bird," written by bluegrass pioneer and activist Hazel Dickens. Notable is Fei's rapid and textural strum, the way her execution busily yet unobtrusively supports Washburn's melancholy vocal.
Abigail Washburn and Wu Fei's collaboration elegantly highlights each artist's impressive talents as well as the duo's musical compatibility and friendship. During this time of myriad divisions, including a surge of nationalistic and nativist leanings, an eclectic project such as this one underscores how individuals can bridge any number of differences, in fact bonding over cultural overlaps, remaining curious about divergences, and learning from one another. This album mines traditional Chinese and American folk music, in the process forging new bonds, illustrating how art is and always has been an agent of progress.
---