William Tyler Explores and Inhabits Change on 'New Vanitas'
Posted On September 10, 2020
---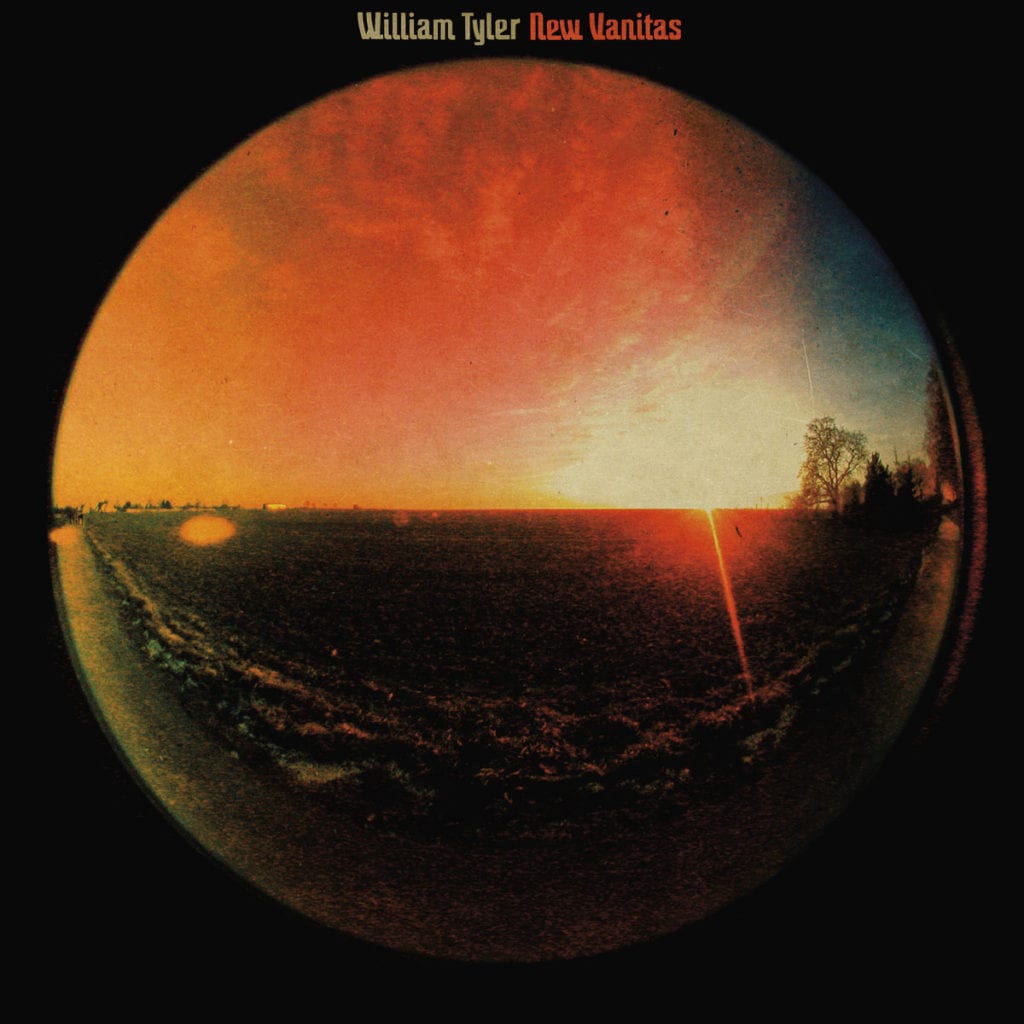 The beauty of William Tyler's beguiling guitar arrangements lies in their power to transport you to another time and place. If inspired by a vast, harsh landscape in the old American West, you can actually hear in his composition the dry cracking of the earth, the windswept dust settling. It is a feat not just of skilled instrumentation, but of precise execution of a particular vision. His latest EP, however, feels different. New Vanitas finds beauty in impermanence and bearing witness to change. It morphs a little with each listen, into something completely new. Rather than bringing to mind a specific time or place, it instead feels like a reminder than nothing remains the same — something we can all take comfort in amid turbulent times.
Fresh off composing a film score for Kelly Reichardt's film First Cow and newly situated in Nashville at the start of the pandemic lockdown in March, Tyler found himself starting from scratch. Revisiting his old stuff — tapes, records, recordings from his past — lit something within him to explore a more back-to-basics sound in his work. This is a common theme of life during a pandemic, stripping away the excess, unloading the things that suddenly feel superfluous, and it manifests itself in New Vanitas in ways both strange and beautiful.
"Big Sky Waltz" sounds like an empty dance hall haunted by the ghosts who once glided across its old wood floors. Tyler plays with a warped effect here and on several other tracks, creating an illusion of vinyl forgotten by time. "Four Corners" uses a quiet, pulsing beat for contrast to this sound, and the epic 12-minute "Slow Night's Static" incorporates fuzzed out voice recordings. In the latter, it's like we're listening to the radio, drifting off to sleep as it fades out and Tyler's guitar fades in, bringing us into a dream.
New Vanitas, though melancholic and dark in places, is ultimately hopeful. It is looking for the silver lining in a period of unfathomable loss. This ethereal acceptance of constant change is most evident in the album's opening track, "With News About Heaven," and the tinny "Time Indefinite." In the former, we hear a melody that is bittersweet, capturing the feeling of emerging from a fog, of needing to lose something to gain something else. The latter takes on the head-spinning chaos in all its exhilaration and uncertainty. It is meditative in spite of its breathless pace, and when it comes to its end, there is an inevitable release. The feeling of relief is so lovely, however fleeting it all is.
---