Will Kimbrough Makes the Most of Unplanned 'Spring Break'
Posted On October 22, 2020
---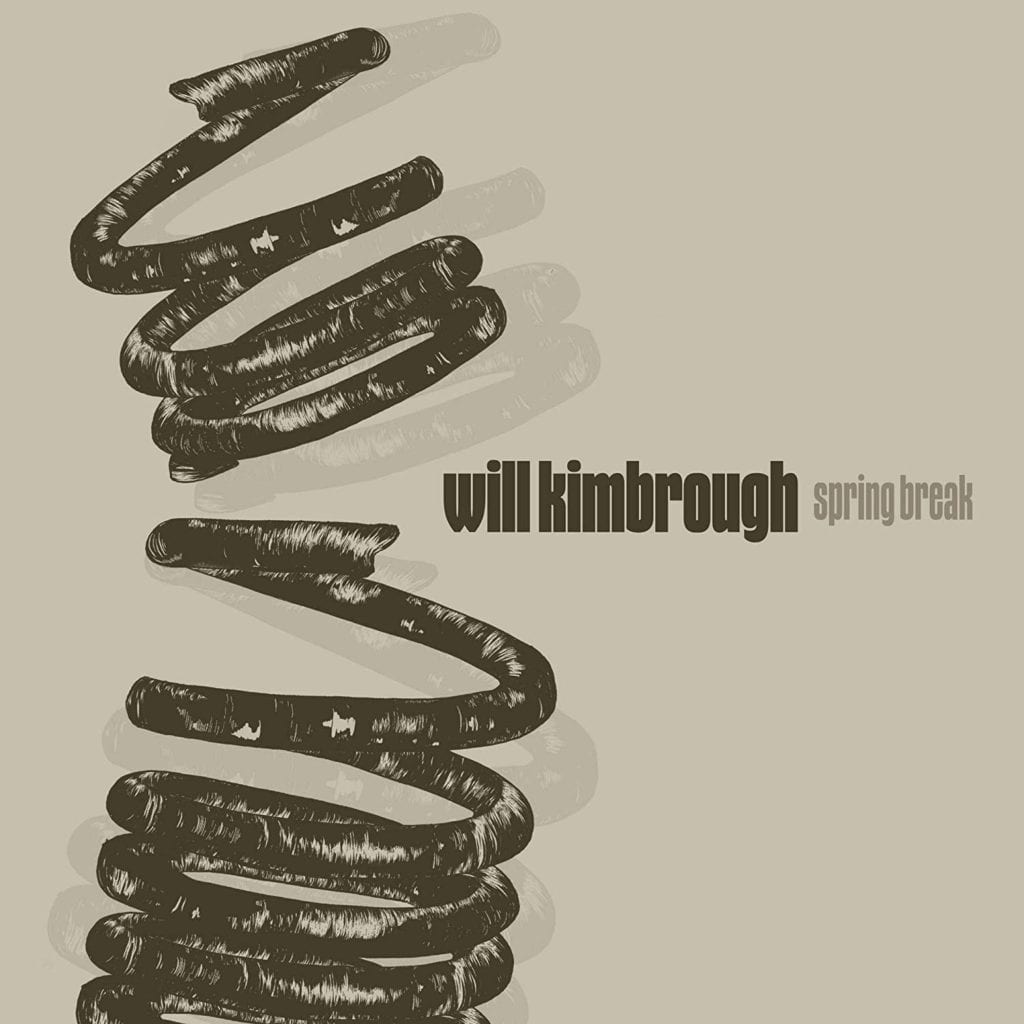 Will Kimbrough wasn't planning to go on spring break, but when the pandemic hit and his tour was canceled, he spent his downtime writing some new songs about the days in which we're living. On Spring Break Kimbrough evokes the spirit of dejection and loneliness, the voice of defiance and anger, and the wistful longing for the road.
In "My Right Wing Friend," Kimbrough's rippling guitar notes provide a foundation for his reflections on his long-time friendship with a childhood buddy whose political views run counter to his own, but with whom he's still close. Given its musical structure and its lyrical artistry, the song wouldn't be out of place on a John Prine album. The song's knowing irony, couched in genuine affection, recognizes the stark differences between the two but also the thread that ties them. One poignant moment brings them together: "Here in 2020, social distancing / When the virus took John Prine, we cried "there goes my everything" / Now we're all Sam Stone, alone without a name." In spite of their differences, the singer declares that love unites them: "I will ever love you, my right wing friend."
When he heard that John Prine had died because of the COVID-19 virus, Kimbrough wrote the folk blues "The Late Great John Prine Blues" in tribute. He sings, "Handsome Johnny's coming him / with the late, great John Prine blues." Following down a sonic resonance with Neil Young's spare protest anthems, "All Fall Down" portrays the state of our divided society and the ways we got here. With bright chords, the chorus moves from the minor chord verses to articulate the hope that resides even in the midst of darkness: "We rise and we fall together / We fly like birds of a feather / We shine through good or bad weather." The country blues mover "Philadelphia, Mississippi" ponders the irony of leaving home to find home, while the bluegrass rambler "Rocket Fuel," co-written with Todd Snider, slides and scampers across the grooves of the album with its devil-may-care attitude about life.
Every song on Spring Break showcases Kimbrough's creative genius and his ability to turn any situation into an enduring song. He plays every instrument here — guitar, resonator guitar, mandolin, harmonica — revealing once again his versatility. He's made an album for our times, and he stands in the company of Neil Young, Bob Dylan, Phil Ochs, and Woody Guthrie as writers and musicians who capture spots of time in plainspoken lyrics that reveal complex truths about disappointment and hope, life and love, as well as the ragged ways we move through a world divided in search of some common ground.
---