Wide Range of Artists Breathes New Life into Woody Guthrie's 'Dust Bowl Ballads'
Posted On September 8, 2021
---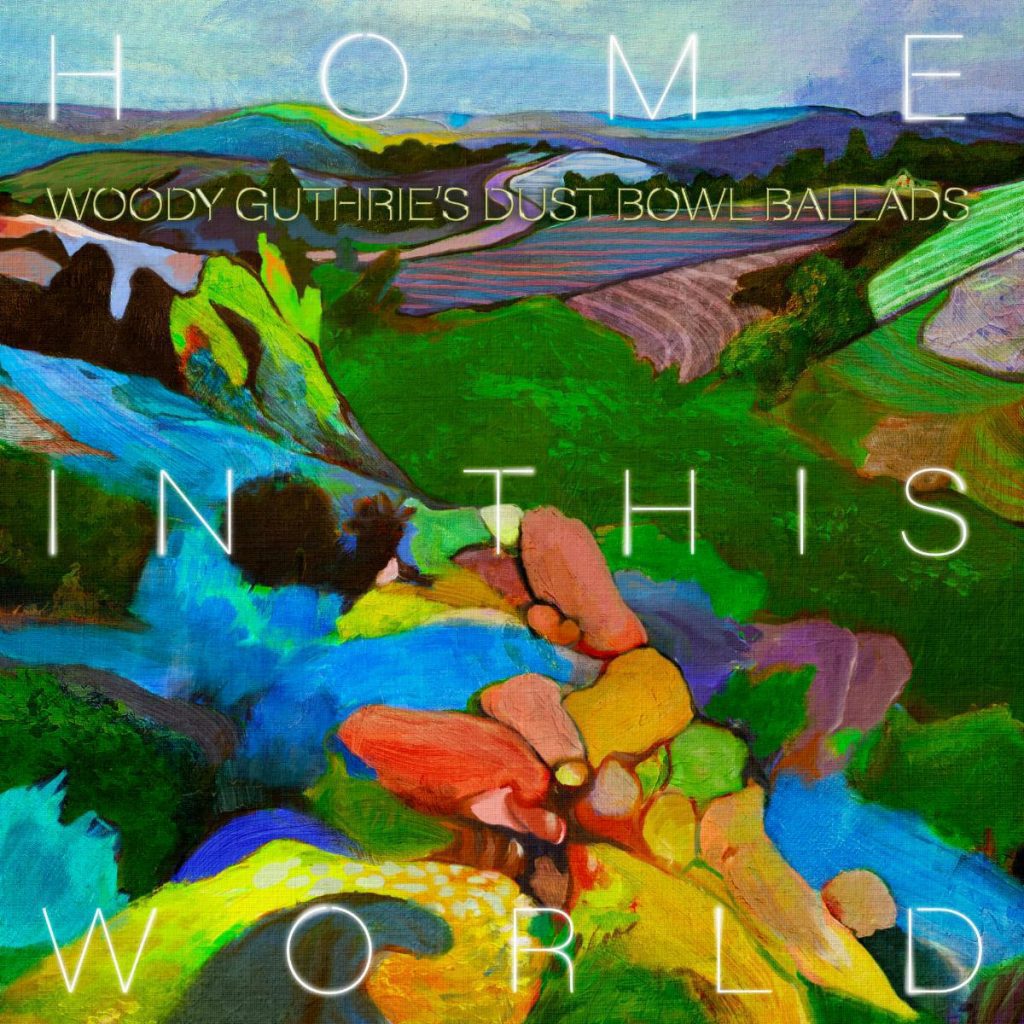 In 1940, Woody Guthrie released what would be the most successful album of his career, the legendary Dust Bowl Ballads. Though he was just 28 years old, his songwriting and storytelling gifts were already well developed on his commercial debut. Like John Steinbeck's The Grapes of Wrath, Guthrie's record is an irreplaceable piece of Dust Bowl history and stands as influential today as it was when it was first shared at 78 rpm 81 years ago.
In recognition of the historic significance and cultural influence of Dust Bowl Ballads, 14 artists were invited to recreate Guthrie's work on the brand-new compilation, Home in This World: Woody Guthrie's Dust Bowl Ballads. The compilation, released by Elektra Records and curated by music supervisor and producer Randall Poster, includes all the tracks that were intended for the original 1940 release: "Pretty Boy Floyd" and "Dust Bowl Blues" were cut due to their length, but here are given new life thanks to John Paul White and Shovels & Rope, respectively. And as highlighted on Home in This World, "Tom Joad" remains split into two tracks due to its length, just as it was in 1940, with Chris Thile handling "Part 1" and Lillie Mae covering "Part 2."
The compilation is a beautiful ode to a man who has received his fair share of tributes over the last several decades. But Home in This World will no doubt stand as one of the finest commemorations to Guthrie thanks, in part, to the wonderful diversity of its contributing artists. Swamp Dogg loses Guthrie's harmonica for a bluesier take on "Dust Bowl Refugee." Colter Wall honors Guthrie with an impeccably faithful cover of "Do Re Mi," his deep voice taking the powerful song to a new level. Waxahatchee's Katie Crutchfield takes a similar approach on the incredibly difficult "Talkin' Dust Bowl Blues" — difficult because Guthrie doesn't sing to a rhythm but rather, just as the song title suggests, talks through his lyrics, and Crutchfield matches his focus and intensity perfectly. Lee Ann Womack brings in a piano to transform "Dusty Old Dust" into a modern-day, all-too-relevant tale of war.
Parker Millsap's closer, "Vigilante Man," may steal the show, though. The original finds Guthrie with his acoustic guitar and harmonica seeking to answer the seemingly simple but eternally complex question, what makes a man a vigilante? Millsap seeks the answer, too, but with a much darker approach. His vocals are distorted, there are looming footsteps in the song's constant beat, and an organ raises the tension to an almost unbearable point as an electric guitar tears through the end.
Though each artist gives their respective track its own special touch, Home in This World, just like Dust Bowl Ballads, remains an album that must be experienced in its confrontational totality. Guthrie held nothing back as he sang about the Dust Bowl, migrant workers, fascism, war, and more. Home in This World manages to capture both that spirit and the whole beauty of Guthrie's work — not just his storytelling, but why he was telling these stories in the first place. These 14 artists work with that in mind,  individually and collectively, and there may be no better way to honor Guthrie than that.
---