Who? The HillBenders Stake Their Own Identity
Posted On November 15, 2018
---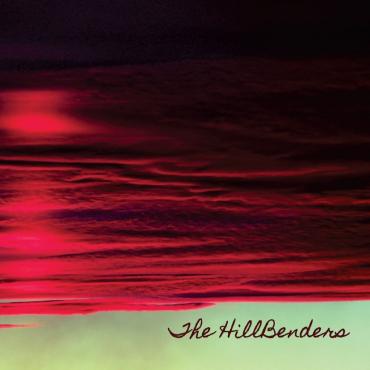 Having seized the figurative mic with 2015's bluegrass take on The Who's rock opera Tommy, The HillBenders continue their run of larceny on their 11-track follow-up by stealing the show. The Springfield, Missouri quintet's eponymous fourth album further highlights the band's versatility and skill straddling the crossroads of Americana, bluegrass, and rock. To these ears they recall Beatles-esque Canadian rockers Sloan in that they seem to possess a firm grasp of their idiom, allowing them to seamlessly glide from one sonic environ to another, a host of winsome melodies trailing in their wake.
Like Sloan, everyone in The HillBenders contributes to the songwriting, which presumably explains the breadth. To that end, the album mostly avoids covers with two exceptions, notably a terrific take on MGMT's pulsing electro-pop hit "Kids." It echoes their reputation for canny adaptation, as they array the rather minimalist tune in rich flowing banjo leads, coloring in the space between the 1s and 0s of the synth-driven original and deepening the abiding humanity of a song about our living legacies.
Yet clearly after catching the spotlight's eye with Tommy, they were determined to stir its ardor with their originals, and overwhelmingly succeed. The whole album is well written and performed with hardly a blemish or toss-away, but three tracks in particular stand out.
The addition of lap steel from dobro player Chad Graves brings a balancing mournful air to the minor key kiss-off, "Go Away." The melody is sticky sweet, with a ne'er-do-well amble that evokes the Old 97s. "You take my smile and turn it upside down, you're killing me, killing me, killing me, don't ask how," sings guitarist Jim Rea, but the music is not so definitive, suggesting the vitriolic bark only hints at how the parting bites. A keen instrumental outro is further abetted by pretty doo-wop harmonies.
Banjo player Mark Cassidy's driving, slow-building "Lost Your Way" weds exultant "Kumbaya" energy to a contagious hook, spiraling outward like spiritual mountain kin of The Grateful Dead. The lyrics are suffused with cleverness, opening with a weighty simile: "Like I'm someone special / carrying the weight of the world / a sunken vessel / possessed with a chest full of gold." Like a wild-eyed child, dueling banjo and mandolin race off, are reined back, and set loose again, growing in volume and complexity as the song rises to the climax.
It's followed by bluegrass road song "I've Got a Mind (To Move On)," which sounds like a statement of purpose aimed at any remaining purists: "You take the past and stay on the farm … I'll take a chance on the things that might come, travel the highway point my face to the sun." It's not real complicated or flashy, just a relatable sentiment pushed by a melody insistent as a car salesman and skittering licks like a rock skipping the surface of the water. It's what you might call a well-crafted tune whose sum defies a critic's ability to account for it from its individual parts.
These are far from the only winning tracks. The driving "Wrong Way" taps a bluesy bluegrass vein as it follows a troubled youth from desperate circumstance from reform school to penitentiary. Mandolinist Nolan Lawrence's dark haunting murder ballad, "Wishing Well," tells the tale of a heist gone wrong against a clanging banjo and ominous bass line backdrop with a subtle Southern soul undercurrent. Meanwhile, Graves' lap steel gives a woozy psychedelic tinge to the folky shuffle of dreamy album closer "Daisy Chain."
You knew The HillBenders had vision and skills from their take on Tommy. Then this fall they united with Keller Williams to "newgrass" some classic Tom Petty tunes on tour. By now they should have your attention. Their new self-titled album is of a caliber that should ensure they keep it.
---