'What It Is' Is Mostly Hayes Carll Covering Old Ground
Posted On February 14, 2019
---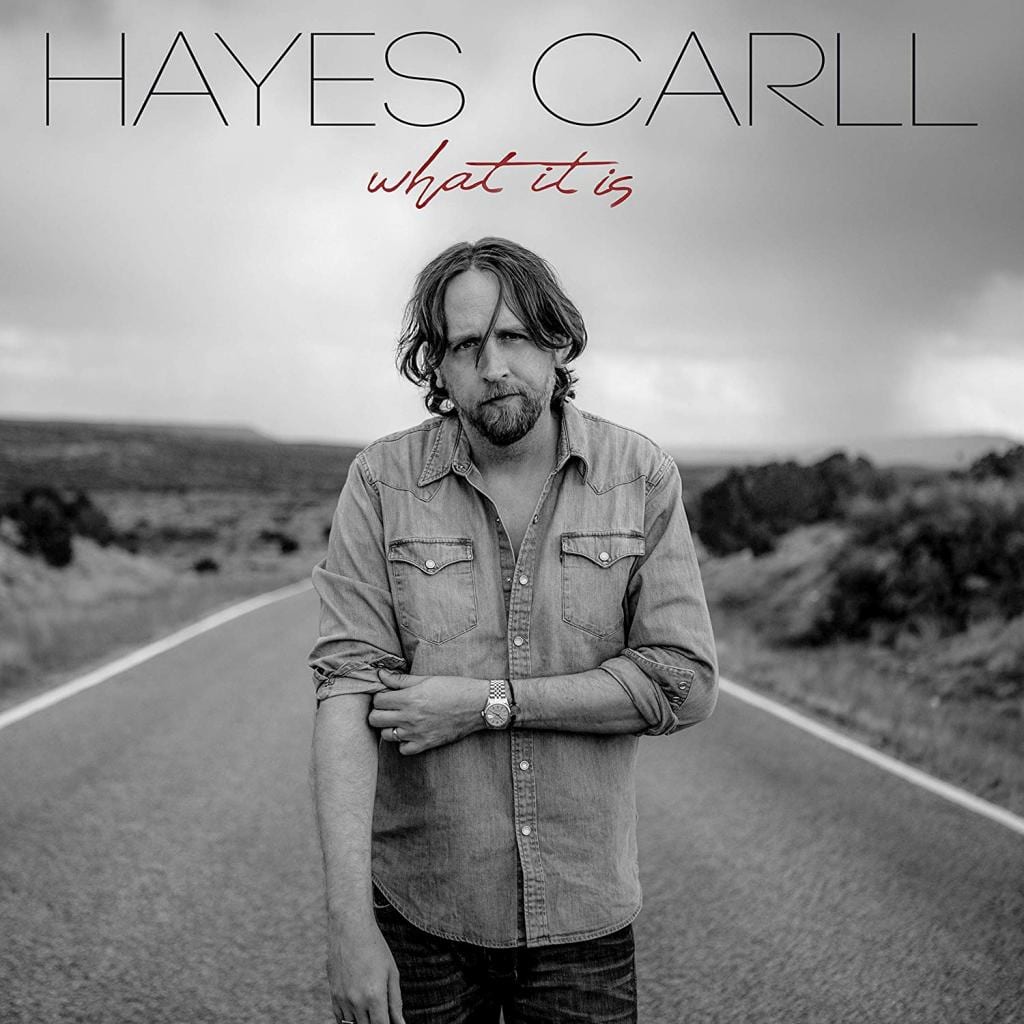 On his sixth album, What It Is, Hayes Carll sounds to be enjoying himself, even managing a bit of a self-satisfied conveyance. Taken as a whole, the recording confers the position of a musician resigned to covering old ground, but still happy enough to have something to push against.
In 2016, Carll earnestly grappled with his emotions throughout Lovers and Leavers, an artistic, inward-looking reminder that we are all indelibly marked in our own ways. Yet there was a hunkered-down sense of resilience that lingered longer than the sorrows. Indeed, the darkness and fear threaded through the record's tapestry endowed depth and dimension to its core optimism. What It Is is comparatively anticlimactic, 12 songs to satisfy old fans, with not enough grit or liberation to convert the uninitiated. There are some very beautiful things to hear on this record, but there also are too many undistinguished sections that hardly seem worth the trouble of transporting to the studio.
Still, the album has its sensitive, gifted moments, and Carll is at his best on tunes such as "Be There," where one is grabbed emotionally by the pure energy and simplicity of the vocals. Carll squeezes the most eccentric uses of material, infusing songs such as the opener "None'Ya" with both humor and vitality, an example that is much more admirably rich and ambitiously humane than it first sounds.
In most of his earlier works, Carll comes off as a slacker full of compassion; here he is a little fiercer and more tenderhearted, yet this latest album doesn't wrestle with the more pensive, human elements of irony and self-doubt the way Lovers and Leavers did, and, on the whole, he couldn't infuse the majority of What It Is with much character and impact.
Some songs, such as "Fragile Men," feel incomplete and scrawny, with vaguely unfinished scaffolding. "Wild Pointy Finger" is a tip of the cap to Wylie Hubbard, but without the strong harmonica riffs the song gets bogged down in the mechanical, with a slew of forgettable lines ("I can build a church. But I can't hold a steeple"). At its absolute weakest, "Jesus and Elvis" feels rushed, even a bit lost, shuffling back and forth between social statement, love song, and travelogue, the disharmonious final product lazily comparing the Sea of Galilee to the Mississippi soil.
Carll cut his teeth in the early years playing bars for tips, and rowdy bar jams are still one of his fortes. What It Is has a couple of them that work well, including "Beautiful Things," a lightweight composition featuring snazzy piano work by Gabe Dixon, which undoubtedly sounds raucously lovable live. "American Dream" is pure filler, with a marvelous beat but vacant lyrics, "like Harry Dean Stanton on a drive-in screen."
The album is chock full of time-tested country standards, such as the Johnny Cash-influenced "If I May Be So Bold," which provides an unabashedly enthusiastic mood with all of the potential emotional heaviness implied in the title. "Things You Don't Wanna Know" lovingly embraces the absurdities of the human relationship dynamic, the unwillingness to drop your own bad habits for the benefit of another.
He is at his most sincere and effective with the closing "I Will Stay," the guitar and vocals striking in sync with emotional impact, heightened by the fiddle and mandolin proficiency of Fats Kaplin and Buddy Woodward.
While Carll instills a couple of songs with power, authority, refinement, and grace, the bulk of What It Is takes on a more businesslike aspect. It gives us everything but the heart.
---