Wandering and Watching Give Sharp Edge to Sunny War's 'Shell of a Girl'
Posted On August 21, 2019
---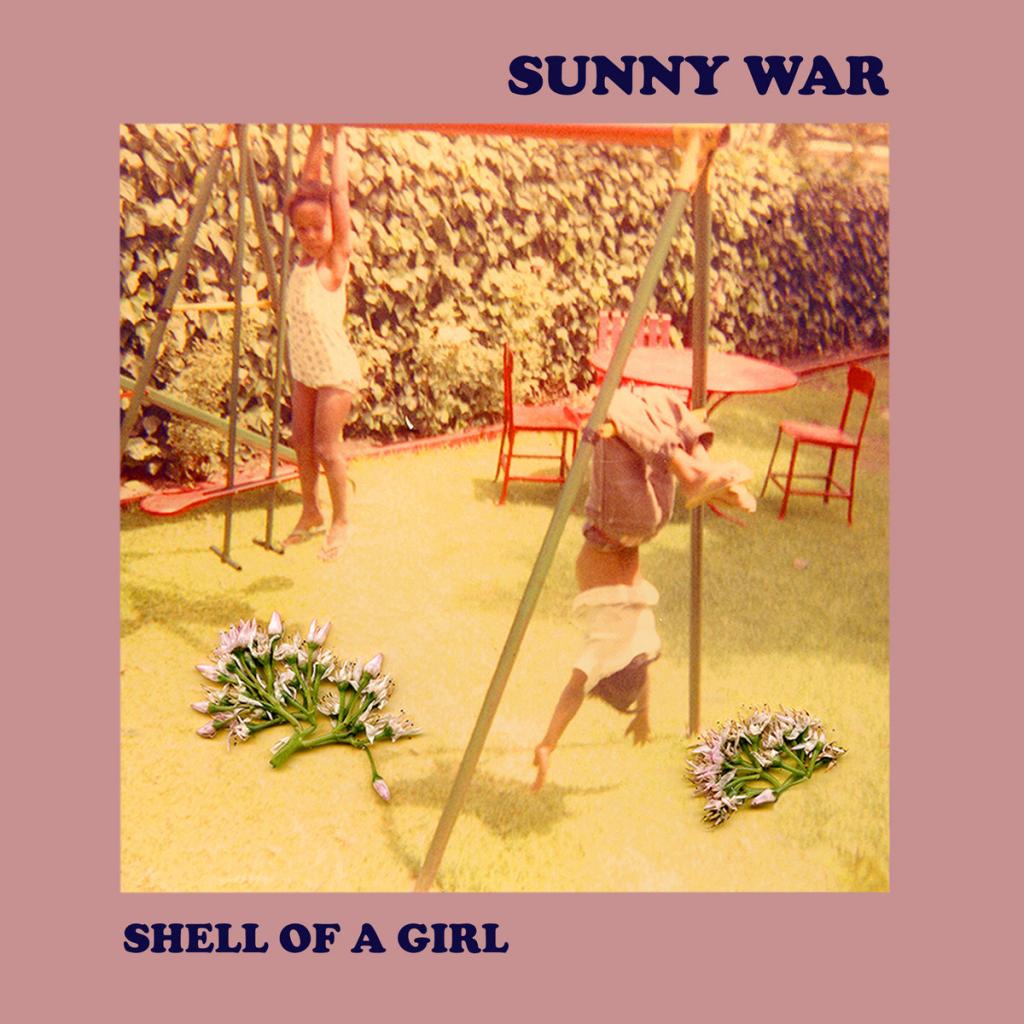 What's the difference between an early 20th-century hobo troubadour and an early 21st-century street punk?
Not much, probably. Both take a critical outsider view of American society. Both reject materialism. Both hop trains and hitchhike. And both perfect their songs on the street. To Los Angeles folk-punk musician Sunny War, the continuity is tangible. "It was interesting to see where the blues and folk can meet the punk community," she told Ony Ratsimbaharison for a 2018 She Shreds feature. "Being a wanderer and being broke as fuck — a lot of these blues songs are really talking about that."
Indeed, the Nashville-born War drifted out of high school and ended up in California, where she lived on the street, drinking and busking through her teens. By 20, she was sober. The music, however, continued and developed, and the new Shell of a Girl reveals incredible finesse, both in War's finger-style guitar technique and lyrical nuance.
"The world is run by pimps and tricks / They got our ass on the line," War sings on "Off the Cuff," which may as well be an uncensored sequel to "Satisfied Mind." "I don't clock in, I don't suck no dick / 'cause ain't no cash worth my time." She equates the 9-to-5 life with prostitution — but with a paradoxical twist. "You may stay paid 'til the day you die," War sings on this twilit soul-blues number, "but always get home too tired to fuck." The allegory is all her own, but the message itself is a consistent, evergreen thread in modern Western society: You can choose time or you can choose money, but you can't choose both. (Granted, the one percent can, but they're the villains in this tune anyhow.)
The tender "Where the Lost Get Found" addresses the self-repression and tiptoeing of Christians seeking the righteous path, though, as War sings, "Baby, we're all bound / Six feet under / Where all the lost get found." "Rock n Roll Heaven" is snidely funny, while the understated sway of "XO" infers Joan Armatrading's excellently intimate 1977 LP Show Some Emotion.
And then there's "Drugs Are Bad," a light and lounge-y number about a culture that nominally wages an endless war on drugs while simultaneously and excessively prescribing human-made mood-altering substances far more powerful and dangerous than weed or cocaine. Of course, though, War is much more concise than that. Like the excellent songwriter she is, she fits an entire sprawling social problem into ten words: "Drugs are bad / Unless of course you / Get too sad."
Shell of a Girl is a fascinating and moral record, but don't be surprised if you find yourself under Sunny War's microscope. Indeed, it may be good for you.
---