'Walking Proof' a Testament to Lilly Hiatt's Gift for Just-Right Lyrics
---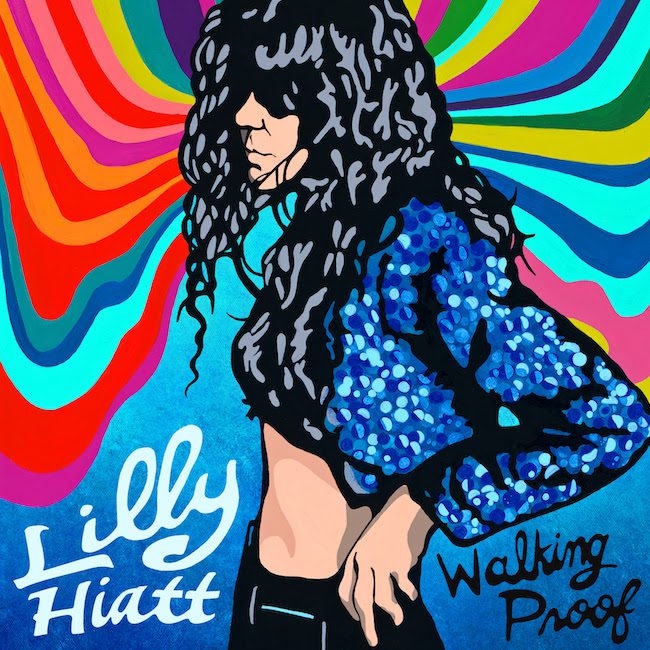 "Scream," the closing track on Lilly Hiatt's new album, Walking Proof, not only encapsulates the narrative arc of the album — the vagaries of life on the road, the ragged ways we move through relationships, the proclamation of living life one's own way, the freedom that comes from moving on — but also confirms Hiatt's canny songwriting gifts. The sparse instrumentation of the song reinforces the singer's desire to find her own space where she can move through life without "slowing down for nobody."
The album kicks off with "Rae," a shimmering love song that moves fluidly between the quiet of reflecting on times past and the blossoming chorus that affirms the beauty of the present. The rocking "P-Town," propelled by Lincoln Parrish's and John Condit's guitars, builds a wall of sound, layer by layer, as it ponders the ways that people often hide behind clichés, never expressing their feelings. Hiatt's father, John, contributes vocals to the jangly rocker "Some Kind of Drug," which reveals that some places aren't conducive to the creativity that artists seek. On one level, the city where the singer lives (which sounds an awful lot like Nashville) can't, or maybe won't, provide the adulation of recognition that she wants: "Her arms were wide open, wild eyed and hoping/somebody could give her that kind of love." This city has changed, the singer says, so much that strangers have torn down everything, and "I can't hear her heart beat."
The title track floats along a country vibe as the singer counsels that she's "walking proof" of the ways that the road can tear you down: She's "seen dark shadows in back lounges/hearts just soaking in kerosene." "Brightest Star" a jaunty Roches-like song encourages a friend to see through the façade of the music world — "don't worry about that other guy / he got just the right tattoos" — because nobody else shines like her friend does.
Walking Proof affirms Hiatt's gift for writing the just-right lyrics and for delivering them in emotion-drenched vocals that float on her sonically spacious instrumentation. Every song on Walking Proof reveals Hiatt's peripatetic lyricism and her ceaseless musical creativity.
---
Read Lilly Hiatt's recent essay for No Depression here.
---