Voice, Guitar, and Words Combine to Lift Molly Tuttle's Full-Length Debut
---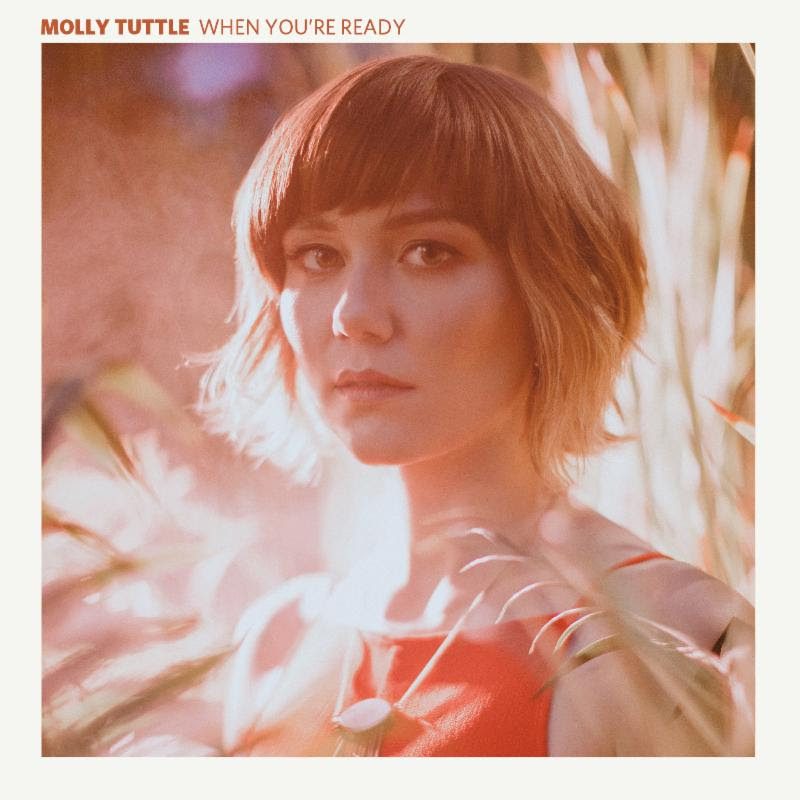 Every now and then an album come along that palpably captures the fragility of beauty and the longing for a spaciousness that can embrace our loneliness, our shared disillusionment, and our shared hopes and dreams. Tuttle's new album imbues our world with a crystalline beauty shimmering off her cascading guitar riffs. She has a genius for creating melodic spaces by layering instrumentals over instrumentals and intertwining vocals with instruments.
"Million Miles," the album's opener, featuring Jason Isbell on backing vocals, opens simply with Tuttle's fingerpicking to which she adds her clear and melodic vocals on the first verse; the song maintains a sonic simplicity, with the same theme running under the verses and chorus, but it slowly builds, layer by layer, to an overflowing river of sound floating on Tuttle's crisp guitar licks, Mike Webb's piano, and Sierra Hull's mandolin. Violins and synthesizers mimic and underlie the "do do do" vocals of the song's refrain. This song's instrumental bridge is worth the price of the album itself: Tuttle's hypnotic guitar solo ushers in Hull's equally mesmerizing mandolin licks.
Tuttle's clawhammer guitar licks introduce "Take the Journey," a staccato, syncopated minor-chord bluegrass burner that urges us to venture forth on our own respective paths in life. Our journeys may be fraught with dangers — "skies are falling all around you" — but if we just "take the journey / No matter where it starts or where it ends / Someday you'll make it back home again." The title track showcases Tuttle's lyrical virtuosity. The ingenious opening verse — "Your eyes a silent movie / Shades of grey / Tell me a story / You're trying to sell / But I know you better / Than you know yourself" — introduces us to the themes of insight and blindness that pour out of the song. Images of sight fade into images of sound that fade into images of touch as Tuttle wraps them in her soaring vocals and the sonic spaciousness the instruments create. Tuttle's purely melodic vocals spiral higher and higher on "Clue," the album's final song, as she sings of a lover from whom she is separated, maybe for good, through ethereal signals — "white noise on the radio," "write me a love song / Pass it down the wire."
The beauty and complexity of When You're Ready showcase the clarity and the purity and the grandeur of Tuttle's music. Her songs open bright spaces of sound in which we can listen closely to the notes of loss, hope, and love we often fail to hear in our lives.
---
Molly Tuttle is No Depression's Spotlight artist for April. Read our feature story here, and stay tuned for more on Tuttle all month long.
---