Vida Blue Returns with Electronic Twist on Hot Funk and Cool Jazz
Posted On December 26, 2019
---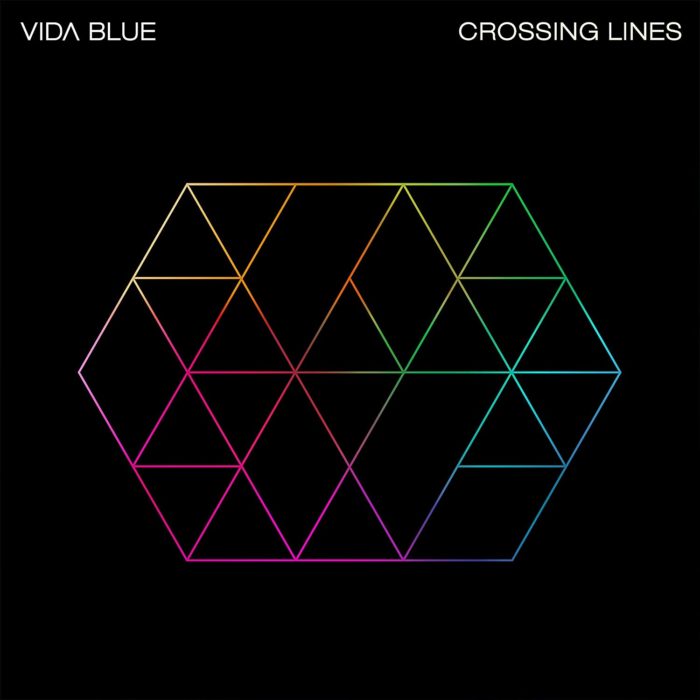 EDITOR'S NOTE: In December, we like to take a look back at albums we didn't get around to reviewing earlier in the year. Crossing Lines was released in September.
Vida Rochelle Blue of Mansfield, Louisiana, was a superstar baseball player in the 1970s. A left-handed pitcher for, most notably, the World Series champion Oakland A's in 1972, 1973, and 1974, Blue retired from baseball in 1986 as a San Francisco Giant and lives today in the Bay Area.
In 2001, Oteil Burbridge, Page McConnell, and Russell Batiste Jr. got together and formed their own funky trio, giving it the name of the pitcher they all admired. McConnell, keyboardist and songwriter for Phish since 1985, approached Burbridge — playing bass with The Allman Brothers Band at the time — and Batiste, who was drumming for The Meters, to see if they were up for a primarily electronic project to be recorded in New Orleans. Their eponymous debut album, produced by McConnell and Batiste and serving up a jazzy stew of tracks from "Where's Popeyes" to the sweet long jam "CJ3," was released in 2002. In 2004, Vida Blue the man joined Vida Blue the band on stage at the Fillmore; his appearance is part of their DVD Live at the Fillmore (2004).
Their main bands and other gigs have kept the members of Vida Blue apart for too long since then, but this year a third album appeared after 15 years. Crossing Lines brings a fresh, spicier, pop-driven electronic sound into the hot funk and cool jazz. "Analog Delay," the rocking, buzzing opener, is driven by Batiste's drums and McConnell's rippling voice telling you what's happening in his head, his heart, and in the music lifting him to the sky. "Real Underground Real Sound" is an eight-minute track that can take you through a night and day, a whole music festival — serious jamband fans will find their heaven here, from Batiste's rat-a-tat-tat kickstart to the final funky drips, drops, and bops. The fuzzy "Weepa" boasts reggae beats and beeps and delicate Latin cascades of keys and strings. Adam Zimmon, whose guitar has brightened shows from Iggy Pop's to Daddy Yankee's to Ziggy Marley's, is a welcome addition to Vida Blue.
Giving in to years of begging, McConnell, Burbridge, Batiste, and Zimmon have been performing live in a limited tour. They celebrated their album release in September at the 9:30 Club in Washington, the Fillmore in Philadelphia, and The Capitol in Port Chester, New York. Spring dates announced so far are in Atlanta at The Tabernacle on April 30, and on May Day in New Orleans at The Orpheum.
---