Vandoliers Break New Musical Ground with "The Native"
---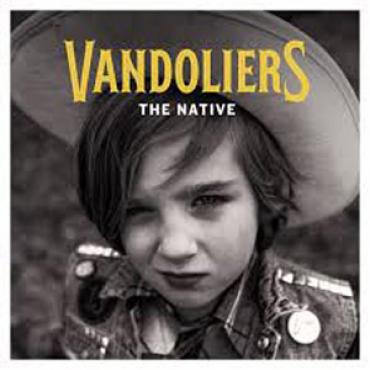 The Vandoliers's sophomore record, The Native, defies musical categorization.  The six piece, Dallas-based band delicately fuses distinct musical threads to create a unique and enticing sound. The album contains traces of Texas sound including rock, country, punk, ska, and Tejano melodies. The Native follows the band's first record, Ameri-Kinda, which showcased an explosive, clashing sound between country and rock.
The Vandoliers's took a chance entering this new instrumental space. Often when a band combines musical approaches, the result is an identity crisis that hurts the group's ability to gain traction. Not so with the Vandoliers. Their unique instrumentals and impeccable song construction result in an exciting, pulsating sound that takes listeners on an energetic musical journey. Josh Fleming, the band's vocalist, intended for the album to reflect musical tones of his youth.
In his early years, Fleming fronted a popular punk band, and he now carries that passion and energy into the Vandolier's eclectic sound. The six-piece act contains drums, bass, guitar, pedal steel, piano, trumpet, and a fiddle.  In "The Native" Twangy guitar solos regularly complement a trumpet or piano riff. The musical menu of songs includes something for every listener: "Rolling Out" and "Juke Joint Lover" retain a country-blues flair; the Tejano-laced "Quick to Fire" sounds like a rock-mariachi act; and the tracks "The Red Dress" and "Pantego" reflect rock-infused country. The stand-out song on the album is "Endless Summer" which draws on Fleming's punk roots that the band displayed in their first album.
On The Native, Fleming recalls his Texas roots, though his memories diverge from a typical band's view about the state. Absent from his songs are stories about cowboys, droughts, farm life, and grit. Fleming replaces those themes with his own rebellious adventures while living in Dallas, Fort Worth, and surrounding towns.  In the record's first song "Bluebonnet Highway," Fleming recalls moving to Fort Worth and Dallas to pursue music: "Moved to the city with my guitar to travel to the song and a wild heart, the buildings seem to reach into the sky." Leaving on a journey is a common theme throughout the album. In "Rolling Out" Fleming sings "like a bat out of hell we're on our way…the hills are calling my name." Other songs recall Fleming's love of his state. In the album's title track Fleming writes "Take me back to Texas if I die somewhere else…because I was born on a bed of yellow roses."
The best way to describe the Vandolier's music in one word? Fun. Fleming and company drive rhythms and lyrics that will make listeners sway, sing-along, and will compel them to see the Vandoliers live. For now, the Vandoliers are best known in North Texas, but the new record and additional gigs will undoubtedly generate a wider following among those who enjoy a new, energetic sound that is distinctly Vandoliers.
---