Using Bluegrass, Steven Curtis Chapman Bridges Gaps in Gospel Styles
Posted On December 5, 2019
---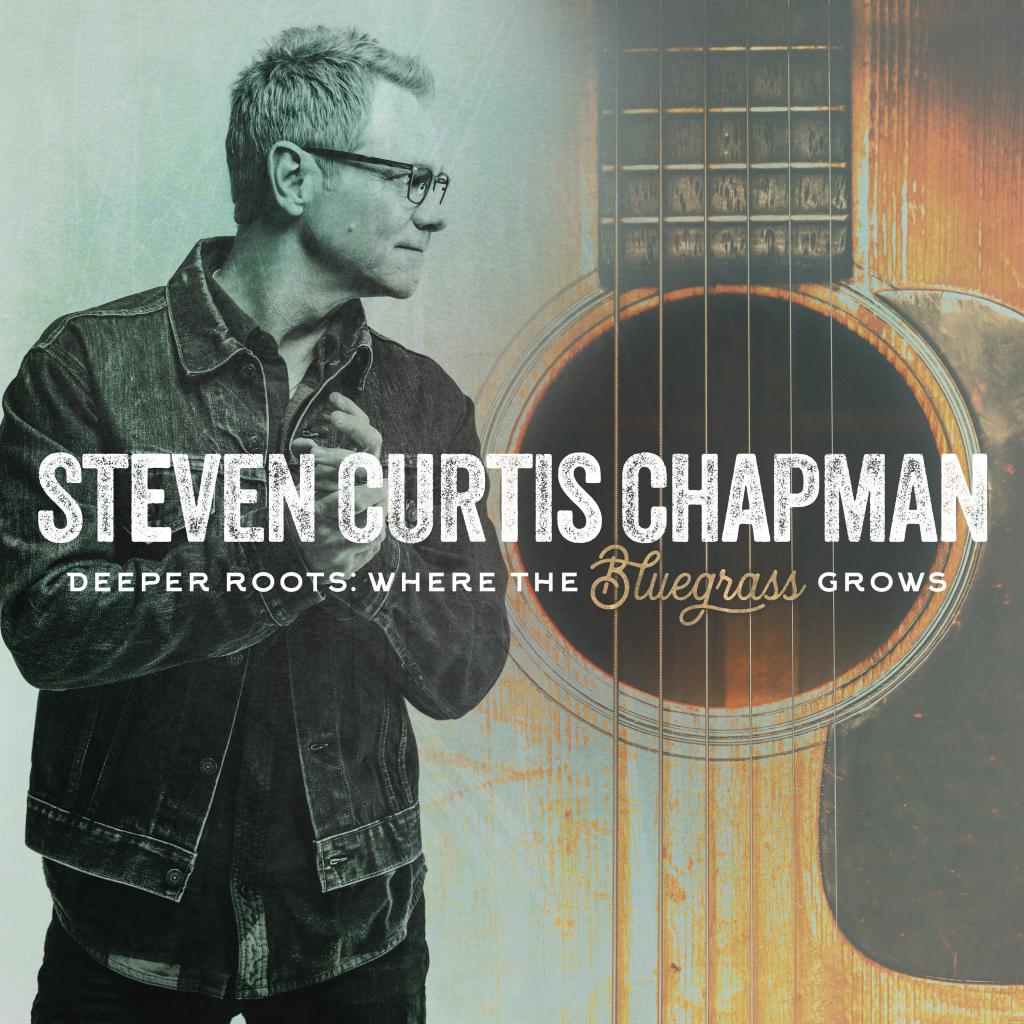 EDITOR'S NOTE: In December, we like to take a look back at albums we didn't get around to reviewing earlier in the year. Deeper Roots: Where the Bluegrass Grows was released in March.
Like any genre, Christian music offers variety for differing tastes. Some believers raised on the red-back hymnal, Southern gospel quartets, and bluegrass-gospel outfits favor older sounds to praise and worship bands and contemporary Christian music (CCM). That's not a critique of anyone's preferred form of worship. It's simply a harmless difference found between churches, some of which are in the same Protestant denomination.
That said, there's one artist with a 2019 release that bridges the musical gap between old-fashioned and modern believers. CCM icon Steven Curtis Chapman's Grammy-nominated Deeper Roots: Where the Bluegrass Grows finds the Kentucky native revisiting the music of his childhood with family and friends.
Eight of the 13 tracks feature Chapman's kinfolk. For example, he performs timeless hymn "How Great Thou Art" with his daughter-in-law, indie folk singer Jillian Edwards Chapman. From the bluegrass-gospel songbook, Chapman selected "Life is Like a Mountain Railroad" to perform with his brother Herb Chapman Jr. and their dad, veteran guitar teacher Herb Chapman Sr.
Family collaborations for listeners with less traditional tastes include Herb Chapman Sr. and his sons covering "Without Him," a song written by one of the original Christian rock rebels, Mylon LeFevre. There's also a worship service-friendly cut of Chapman's "Be Still and Know" featuring his son, Caleb.
Other duets team Chapman with the Nashville elite. Fellow Kentucky-born believer Ricky Skaggs appears on the swift, modern-sounding "Drive." Gary LeVox of Rascal Flatts fame helps sing the acoustic weeper "'Til the Blue," a song co-written by one of country music's finest songwriters, Lori McKenna.
Chapman's solo efforts strike a similar balance between classic hymns and contemporary sounds. Older material includes a grassed-up version of "I'll Fly Away" by songwriter Albert E. Brumley, the father of longtime Buck Owens bandmate Tom Brumley. Concurrently, "Cinderella" sounds like it should blast during the trailer for an inspirational movie — a mood rarely captured by the Brumley family.
In all, Chapman achieves a common goal shared by all types of Christian artists by bringing loved ones together — in the studio and around the living room's Bluetooth speaker — for fun and fellowship.
---