Tinsley Ellis Reaches Back for His Roots on 'Devil May Care'
Posted On January 17, 2022
---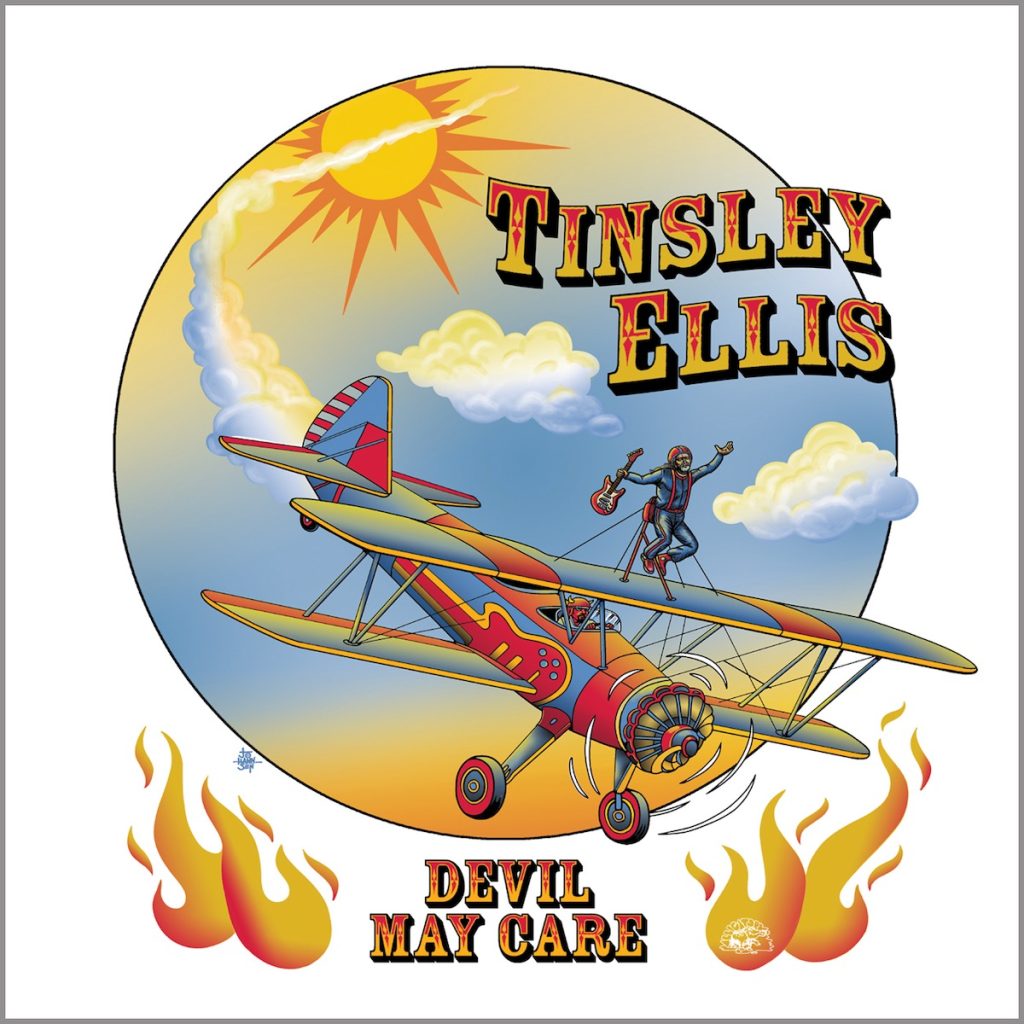 In the early days of the pandemic, many of us understandably reached for music that comforted and soothed during those unprecedented times. Some reached back for the songs and sounds of their youth, either looking for solace in the familiar — nestling in nostalgia, if you will — or to simply recharge and be inspired by a time that existed before lockdowns, quarantines, and living in isolation. Tinsley Ellis was one of the many musicians saw tour dates canceled and plans derailed. Just six weeks into a 60-date run promoting his previous release, Ice Cream in Hell, Ellis headed back to his Atlanta home to reassess.
It was in his basement studio, surrounded by guitars, amps, and equipment he hadn't touched in years, that he revisited the music that made him, albums that first excited and inspired him to pick up the guitar. Once again, the powerful, visceral energy put forth by the Allman Brothers Band, Michael Bloomfield, and the Kings — B.B. and Freddie — caused him to pick up his guitar. When he emerged from his studio, he had penned upwards of 200 songs, 10 of which make up Ellis' 20th album, Devil May Care.
Produced by Kevin McKendree (Delbert McClinton, John Hiatt) and recorded in Franklin, Tennessee, at McKendree's studio, the Rock House, Devil May Care finds Ellis re-energized. His hours spent revisiting the Allmans catalog are apparent from the start; "One Less Reason" and "Right Down the Drain" sound as if they could stand alongside songs from either the Shades of Two Worlds or Win, Lose, or Draw eras, while "Juju" carries a strong Eat a Peach vibe. That said, Ellis uses the Allmans in these instances as jumping-off points for his own creations as his guitar slices through the arrangements but never overwhelms the sound.
When the tempo slows, the intensity doesn't waver. Ellis shines on the Southern soul of "Just Like Rain," the slow-burn blues of "Don't Bury Our Love," and the album-closing, ZZ Top-inspired "Slow Train to Hell."
What becomes apparent throughout Devil May Care is Ellis' love of making music despite the dire circumstances that forced him, and so many others, off the road, standing as an inspiration for us all to make the best out of the bad. We may not all end up with the equivalent of 200 songs to show for it, but as Ellis proves here, all you need is 10 good ones to get the job done.
---