---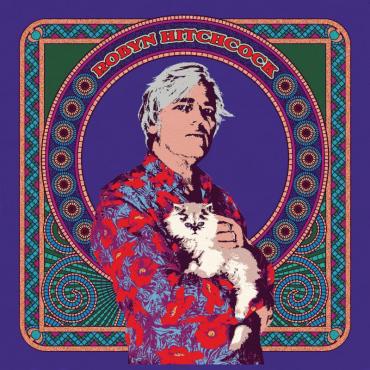 Robyn Hitchcock has released so many albums over so many decades that even those who love him might be tempted to think, oh, another one, and then file it away. But Robyn Hitchcock (out April 21 on Yep Roc) is a real keeper with a song cycle that demands renewed attention and will take you as deep as you want to go.
It follows his relocation to Nashville, where he recorded this with producer Brendan Benson (Raconteurs), a basic band that recalls the dynamic of the Soft Boys and his early solo work, and a chorus of heavenly harmonizers that includes Gillian Welch and fellow transplant Grant Lee Phillips. It could be considered something of a period piece, but what a glorious period, a tie-dye of baroque, raga, chamber rock and some lingering psychedelic flashbacks, when the likes of the Zombies, the Kinks, the Byrds and the Left Banke were pointing the way toward  transcendent pop visions.
Hitchcock still sounds very British, wry and deadpan, whether singing of the suicides of "Virginia Woolf" and Sylvia Plath or sneering at the digital dystopia in the opening anthem,  "I Want to Tell You About What I Want."  He has never written a more heartbreakingly lovely song than "Sayonara Judge," in which he's "losing my January to December."  On the closing, somehow triumphant "Time Coast," he sings "I'm singing from the past/I'm singing like a fossil/Time goes by so fast."
Here time seems to turn on itself, like a Mobius strip. Rock on!
---