Tim O'Brien Searches for Humanity and Connection on 'He Walked On'
---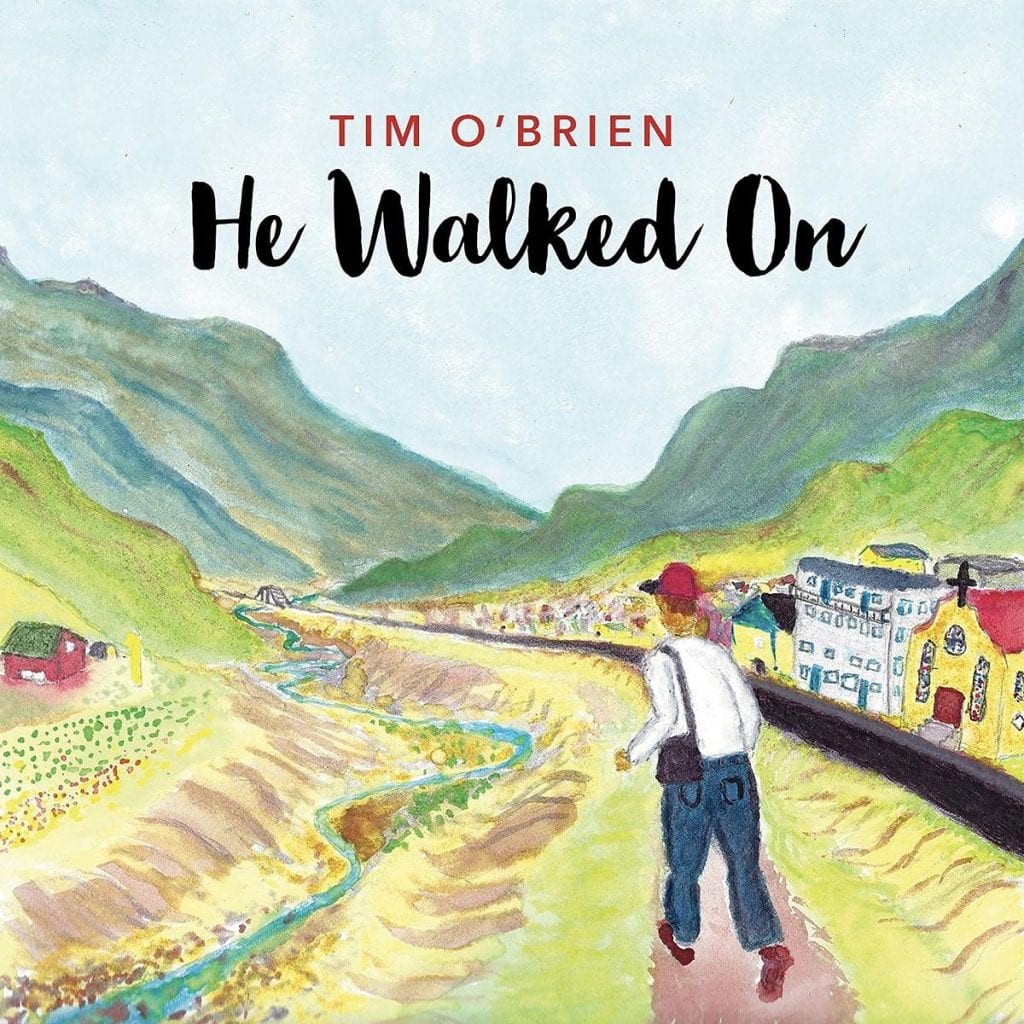 With He Walked On, singer-songwriter and multi-instrumentalist Tim O'Brien lays all his cards on the table from the first song, "When You Pray (Move Your Feet)." The saying was a favorite of the late Georgia congressman John Lewis, and it sets the tone for O'Brien's first new music since the pandemic began.
Featuring a spirited group of players centered around the rhythm section of Pete Abbott on drums and Mike Bub on bass with O'Brien on banjo, bouzouki, guitars, mandola, mandolin, and/or fiddle, depending on the needs of the song, He Walked On tackles many of the issues facing us today. It's not about politics, however; most of the album is about being a better human to others and yourself.
"Can You See Me, Sister?" imagines a chance meeting between two of the children of Thomas Jefferson and the enslaved Sally Hemings — Madison, and his older, lighter-skinned sister, Harriet — after years of estrangement. While "Pushing On Buttons (Staring at Screens)" musically sounds like a long-lost Hank Williams weeper (thanks in no small part to the outstanding steel guitar work by Chris Scruggs), it's set to lyrics that are very of-this-moment and act as a rallying cry for more human connection, especially as most of us re-enter public life again.
O'Brien also realizes that what's universal starts with the personal, as the first single from album, "I Breathe In," an O'Brien original, deals more with matters of the heart than the head. Still, in a common thread throughout He Walked On, it's searching for connection.
Oklahoma songwriter Bill Caswell is given a tip of the hat by a marvelous cover of his beloved "Sod Buster," which injects some foot-stomping fun into the proceedings.
Revisiting R.B. Morris's "That's How Every Empire Falls" after the definitive treatment offered by John Prine is no small task, but framed as a tribute to Prine here it doubles as a memorial to one of America's greatest songwriters as well as a warning about our current state of affairs.
He Walked On continues O'Brien's journey as an Americana multi-instrumentalist and troubadour who not only cares deeply about where we are as a culture and a nation, but who also has proven that he can walk the walk.
---