Tim O'Brien Finds Sweet Spot Between Institutions and Invention
---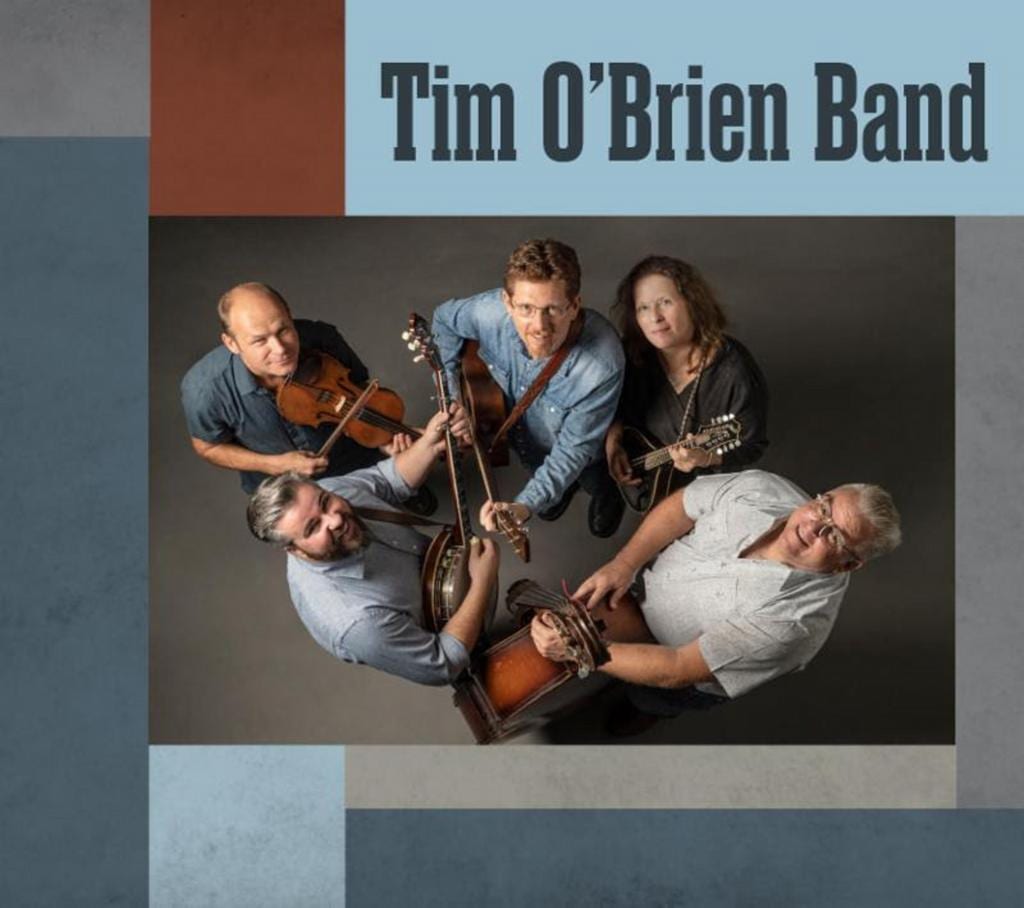 Tim O'Brien has made no secret of the late Doc Watson's influence on his own esteemed career. The native West Virginian has himself persuaded many roots musicians to follow him as he follows Watson, by honoring our great musical institutions while simultaneously encouraging musical invention. A lifetime of devotion to those two pillars have marked O'Brien's legacy to date — whether his days with Hot Rize, his collaborations with his sister Mollie O'Brien or Darrell Scott, or his many solo recordings.
O'Brien's latest album, Tim O'Brien Band, tilts slightly toward the institution compared with some of his most recent work—including his 2017 paean to West Virginia, Where the River Meets the Road. Even the title tips a hat to the naming conventions of traditional bluegrass. Together with his touring bandmates Mike Bub (bass), Shad Cobb (fiddle), Jan Fabricius (vocals), and Patrick Sauber (banjo/guitar), O'Brien has crafted a beautiful bluegrass album both timeless and timely.
The latter stroke of timeliness is found on the album's most striking number, a minor key version of Woody Guthrie's "Pastures of Plenty." O'Brien's take is energetic, even urgent, which creates an air of importance for this resonant song and its message on classism.
California and Arizona, I make all your crops
And its north up to Oregon to gather your hops
Dig the beets from your ground, cut the grapes from your vine
To set on your table your light sparkling wine.
Excellence abounds on Tim O'Brien Band, from the several familiar standards to its five original tunes. The spirited "Diggin' My Potatoes" allows each of O'Brien's bandmates to shine on the Washboard Sam classic. Fans of O'Brien's Short Order Sessions will recognize J.D. Hutchinson's "Drunkard's Walk," but this band version, featuring lovely harmonies from Fabricius, smooths a bit of the song's ominous edges while retaining its gospel feel.
Shades of O'Brien's other appreciated flavors make their way in despite the album's firm foundation as a bluegrass release. The traditional "Doney Gal" marries an obvious Celtic influence, while a new instrumental, "La Gringa Renee," employs a laid-back tropical feel. Institution and invention.
Tim O'Brien Band is an accessible and exceptional bluegrass record, one that honors Watson well and further cements O'Brien's own legacy as an important contemporary roots music influence.
---