---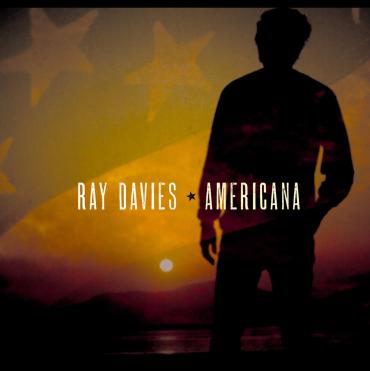 Well before Americana existed as a musical semi-category, the Kinks were charter members of its British wing, with Muswell Hillbilles exploring the pull that the land of cowboys and dreamers had on the wry, literate Ray Davies.
Americana (out April 21 on Sony Legacy) might be heard as something of a sequel to that 1971 Kinks klassic, only here the America of Davies' rock-and-roll fantasies has long since given way to the one of his experience. Once a young man on the make, full of Tinseltown illusion ("The Deal"), his illusions have gone the way of those cowboys.
Riding shotgun throughout are the Jayhawks, charter members of Americana's home team, whose harmonies and jangle provide the ideal bridge from Kinkdom to Ray's version of American roots music. Reportedly the first of a two-album conceptual work, a companion piece to the songwriter's 2013 memoir of the same title, Americana features highlights that could stand on their own with his best (the shimmering "Poetry"), others that are beautiful but best appreciated in context ("Message from the Road," with keyboardist Karen Grotberg trading trans-Atlantic verses) and some lesser fare that mainly serves to push the story along (as well as some spoken-word passages, including a name-check of Alex Chilton).
Throughout, the musical alchemy of the collaboration with the Jawhawks transcends any fantasies of a reunited Kinks.
---