The Wild One, Forever
Posted On September 29, 2018
---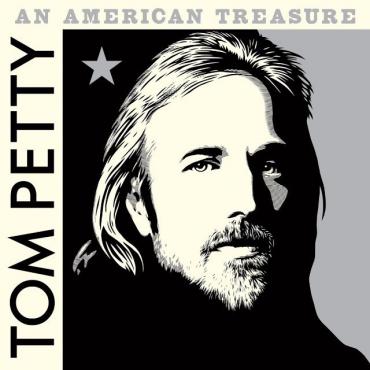 The passing of Tom Petty on Oct. 2, 2017 hit hard. Occurring just days after the completion of the Heartbreakers' 40th-anniversary tour at the Hollywood Bowl didn't make the news any easier. The music world has lost several talented artists over the last couple of years, but where many appeared larger than life and unapproachable, Petty seemed like one of us – a big brother and staunch defender of rock and roll and artistic integrity.
Arriving almost exactly a year after his death, An American Treasure can be seen as a companion to 1995's Playback. Although where that collection combined the big hits and album cuts with B-sides and previously unreleased material, Treasure digs deeper into the vaults. Thinking in terms of fellow Wilbury Bob Dylan, Playback could be considered Petty's Biograph, while An American Treasure is akin to The Bootleg Series, Volumes 1-3, in that it reveals an alternate history of Petty's career – from early Mudcrutch to the Heartbreakers and his solo work through alternate and live versions, as well as several outtakes and overlooked deep cuts.
Opening with a bang – the 1976 outtake and longtime fan favorite "Surrender" – there are plenty of wondrous discoveries scattered through An American Treasure. Long After Dark offers two outtakes; an ardent "Keep a Little Soul" and laid-back rocker "Keeping Me Alive" (whose verses are possibly the closest Petty came to aping Springsteen). Also included is the ferocious 1984 Southern Accents outtake, "Walkin' from the Fire" and a more raw, straight-ahead version of "Rebels." Alternate and unreleased tracks from the final Heartbreakers albums Mojo and Hypnotic Eye prove that even later in Petty's career there was never a dip in quality – not even on tracks that ended up on the cutting room floor.
The previously released and newly remastered album cuts peppered throughout Treasure allow listeners to look beyond the FM-radio staples and possibly hear these overlooked gems in a fresh context. For instance, placing the exquisite Highway Companion track "Down South" before an impassioned live version of "Southern Accents" from the same year is inspired sequencing. The live tracks included span their entire career and reinforce the case that the Heartbreakers remained one of the most consistently great rock and roll bands on the road.
Lovingly compiled by Petty's widow Dana, daughter Adria, and his longtime bandmates Mike Campbell and Benmont Tench, along with producer Ryan Ulyate, An American Treasure is an absolute joy to experience due to Petty's singularly empathetic songwriting as well as the Heartbreakers' incomparable and sympathetic musicianship. This labor of love is a fitting tribute and a celebration of a true rock and roll legend who quite literally gave it his all for his band and his fans up until the very end. (Just try and make it through the set's closing track, a live "Hungry No More" from a Mudcrutch date in Boston in June of 2016, with a dry eye.)
An American Treasure makes the case – as if it needed to be made – that Tom Petty's catalog is as deep and rich as any of the giants he admired and shared stages with. Word is there's more to come from the vaults. If so, the 63 tracks that make up An American Treasure is a perfect yet bittersweet gift to fans with the possibility that there may be more treasures ahead from an artist whose contribution to, and impact on, American music will never fade.
---