The Return of the Queen
Posted On September 27, 2018
---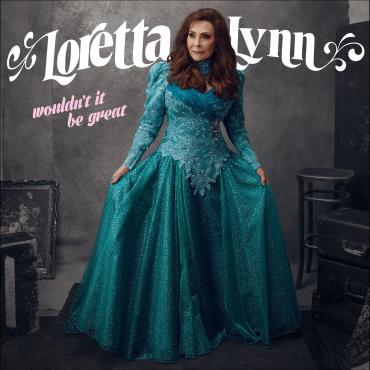 I married into a Kentucky family.
True, my wife was raised in an old house in rural North Carolina — one of many things we have in common — but her roots are pure Kentucky. We were married in Berea, and during our Christmas trips I've been to Richmond, Lexington, and Benton many times each. The routes have gotten familiar, so last year I voted we forgo the interstates and cut through the eastern Kentucky mountains instead (because what parent doesn't want to add a few gratuitous hours to their drive time?).
When we did get to Lexington, I told my grandmother-in-law about our route. Her expression changed when she heard we'd gone through Whitesburg. That was where she grew up, she said, her face pleasantly, inscrutably amused. Like Loretta Lynn, she's in her 80s; And like Lynn, I could tell that a childhood in the east Kentucky hills stuck with her, even though today she lives within the bustle of her home state's second-largest city.
Indeed, I don't think eastern Kentucky leaves those who grew up there, and especially those who knew it in the first half of the 20th century. This may be why Lynn closes her new album, Wouldn't It Be Great, with a fresh recording of "Coal Miner's Daughter." The song itself was released 48 years ago this December, the same month Lynn's first album will turn 55. Yet the new version of this 1970 hit is no retread, like such an act would be in a lesser musician's hands. To be clear, the entirety of Wouldn't It Be Great is a fresh and essential document by a deserved queen of country music.
Perhaps the primary strength of this album is the junction of Lynn's trademark powerful, spirited vocals with John Carter Cash and daughter Patsy Lynn Russell's production. The producers walk a fine line: the instrumentation stays out of Lynn's way, letting her fantastic voice carry these songs, yet also establishes the appropriate tone for each tune. Prevalent acoustic guitars and fiddles establish a properly dignified rural character, though there are nods enough to '60s and '70s Nashville instrumentation to make these songs instantly comfortable and familiar. Considering how personal these tracks are, which were almost all written or co-written by Lynn, it's the proper approach.
"No don't come home a drinkin' with lovin' on your mind," Lynn sings on a new version of "Don't Come Home a Drinkin.'" Lynn in 2018 is older and wiser, and this version sounds sparser and more direct than the original version, yet the fire she had as a younger woman has not diminished. "Just stay out there, on the town, and see what you can find / Cause if you want that kind of love, well you don't need none of mine." What Wouldn't it be Great adds, though, is a complementary drinking-damages-marriages song written about Lynn's late husband. Where "Don't Come Home a Drinkin'" is assertive and upbeat, title track "Wouldn't It Be Great" is slow and dejected. "Love went to waste when my sexy lace couldn't turn his face," Lynn sings. "The bottle took my place / Love went to waste."
This album was delayed after a fall that fractured Lynn's hip, yet she makes precious few references to her mortality. Wouldn't It Be Great is ultimately about life and the chaos of living, as the driving "Ruby's Stool" and gently swinging "Another Bridge to Burn" attest. "The Big Man" is an exception of sorts. "When I cross over Jordan / Over to that golden shore / I know he'll be waitin' there to love me that much more," Lynn sings over a country-gospel shuffle. "He don't make no footprints when we walk through the sand / But the big man's holdin' on to my hand." True to gospel tradition, it's not a song about mortality and age, but about how people of faith deal with mortality in general.
And then there are the songs that point to the rural Kentucky girl Lynn was many decades ago — that Kentucky girl who is, no doubt, in there still. On Lynn's arrangement of the traditional "Lulie Vars," she spins a tragic murder ballad accompanied only by a pair of acoustic guitars and a double bass. And on "Coal Miner's Daughter," she sings a song we all know — a song that has been covered countless times — but with the emotion and chin-up attitude of a woman a quarter her age presenting a freshly penned tune.
---