The Orphan Brigade Goes On Location for 'To the Edge of the World'
Posted On September 25, 2019
---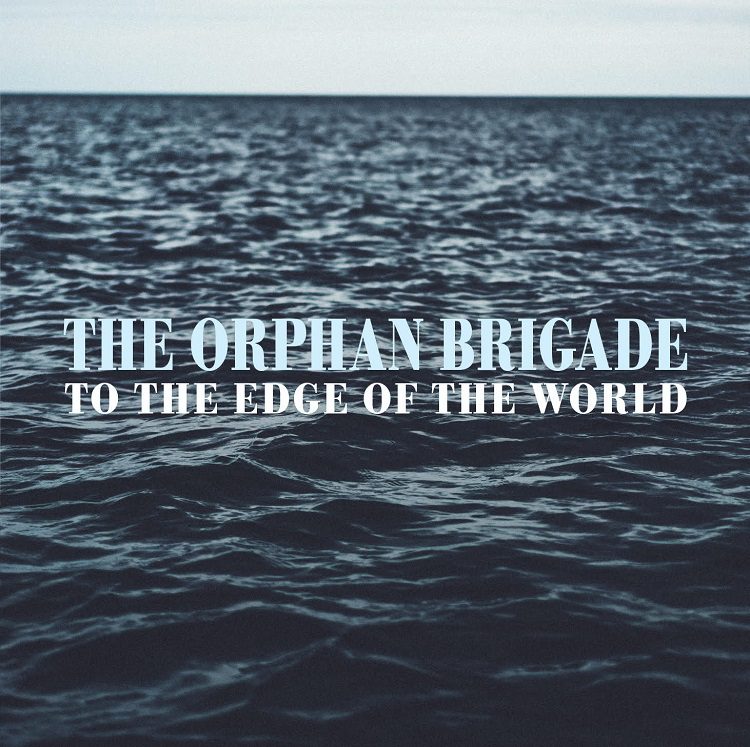 For their third release, The Orphan Brigade — Joshua Britt, Ben Glover, and Neilson Hubbard — immerse themselves in the rugged Antrim coast of Northern Ireland. The result is To the Edge of the World, an album that encapsulates a stunning vista of sea, cliffs, castles, and tales both true and mythical.
In 2013, while working together in Kentucky, they were inspired by the haunted atmosphere of a Civil War-era house to make Soundtrack to a Ghost Story. Their second record was set in a labyrinth of caves beneath Osimo in Italy.
Though this could be local boy Glover's show, and his haunting voice does feature to great effect, all three participate in equal measure to bring alive centuries-old people and legends who they wrap into the texture of the landscape. As with their first two collaborations, The Orphan Brigade didn't start writing any of the songs until all three of them were on location. Only by being there, writing on a stormy coastline or on a boat out at sea, did they believe they could convey the true spirit of the setting. For To the Edge of the World they went a step further by recording in the church of Glover's home village, Glenarm.
A lonely pipe leads into the first scene, rocks where a young man lost his sanity mourning the death of his beautiful sweetheart in "Madman's Window." Swiftly, The Orphan Brigade turn into "Banshee" a howling warning of impending doom.
The Orphan Brigade sensitively switch from fact to legend. "Under the Chestnut Tree" is about a Spanish nobleman buried in a local graveyard. "I drowned in the dark blue sea" rasps Glover, but did the tree above really sprout from chestnuts in his pocket? The "Children of Lir" is pure myth that the band polishes to a magical sparkle.
For "Captain's Song (Sorley Boy)," The Orphan Brigade brings in one of the finest storytellers in the business, John Prine. At a tempo to match the gentle bob of the boat on which they wrote the song, Prine joins the others in recounting the tale of an infamous local chieftain.
There's so much more: caves and castles, St. Patrick and nuns. The title track brings in a choir from Glover's old primary school, the children every bit as haunting as the band. "Mind the Road" bids farewell to this magical place, with lilting flute gliding around the soft acoustic guitar.
Having been recorded locally, there is a very "live" immediacy to the album, but there's nothing superficial. To the Edge of the World permeates every pore as would an Irish drizzle. Once again The Orphan Brigade have excelled in blending storytelling tradition with a contemporary vibe.
---