The Legendary Ingramettes Carry Along Fiery Gospel Tradition
---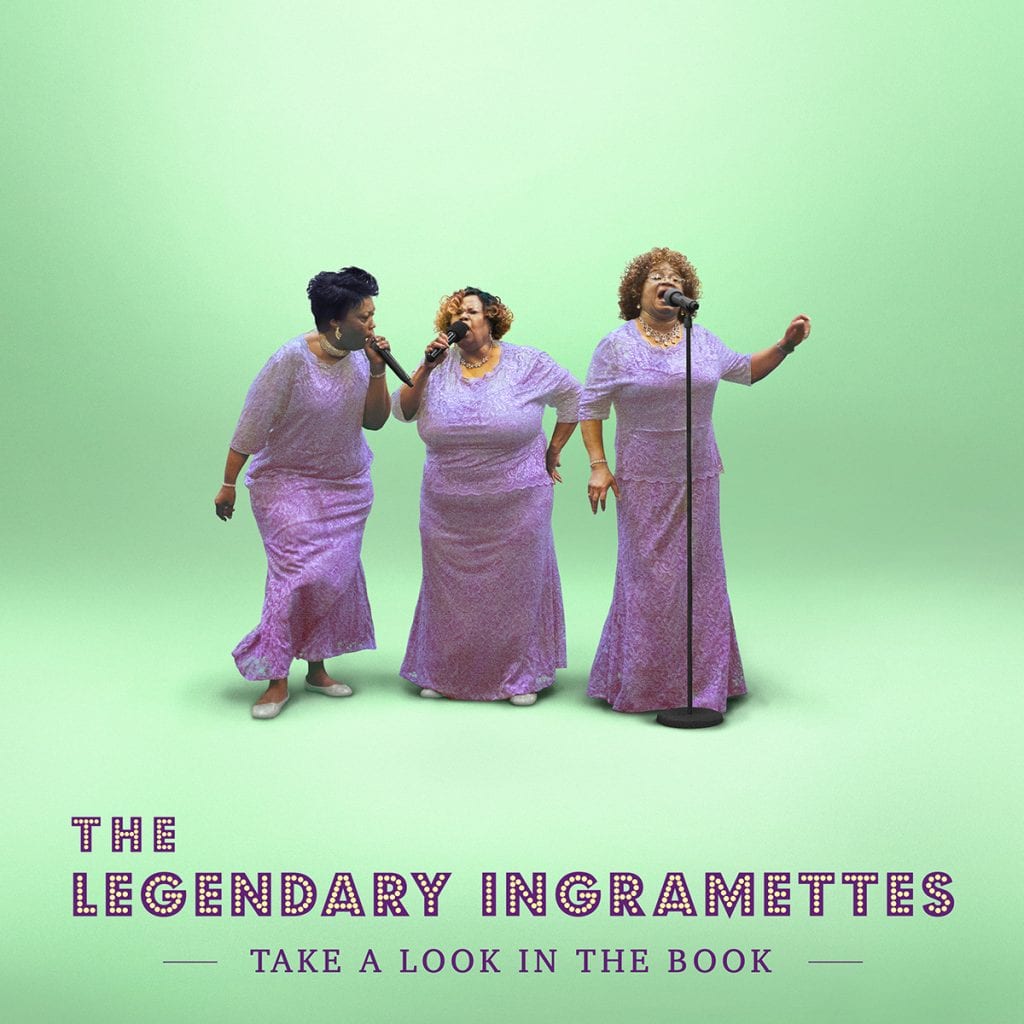 An encounter with The Legendary Ingramettes is as intimidating as it is uplifting. Looking all that raw gospel power right in the face makes the righteous cower and the sinners run for cover. But they all come back, drawn by the power and the glory this Richmond, Virginia-based female gospel trio bring to their performances.
At the Richmond Folk Festival several years ago, there were only a handful of people in the sweltering tent on a hot summer day when they started their show. But by the time they got through their first song, the tent was packed to capacity, people of all colors standing shoulder to shoulder gazing transfixed at the celestial outpouring of gospel goodness. Mother Maggie was still around back then, and although she had to be helped to stand, once she got upright she was blasting away at both righteous and sinners with a ferocity and zeal that stunned onlookers and made instant Ingramette-wannabes of anyone within the sound of her magnificent voice. By the time they played the National Folk Festival in Greensboro in 2015, she had passed, but her legacy was well represented by daughter Almeta Ingram-Miller and family members Cheryl Marcia Yancey and Carrie Ann Jackson.
What the group puts out onstage is fiery, Southern-fried jubilee gospel, served with deep-dish soul. Ingram-Miller revealed part of the recipe in that Folk Festival appearance, telling the crowd that while listening to the music of the Dixie Hummingbirds and Sam Cooke as children, "We caught a-hold of the message in the music and put a little mustard and relish on it." There's plenty of hot sauce in there too, but of the heavenly variety, not the devilish brand.
On Take a Look in the Book, that spicy seasoning jumps out at you in "When Jesus Comes," Ingram-Miller heading up a celestial cheerleading squad for Team Jesus that steams with holy funk courtesy of Calvin "Kool-Aid" Curry's heavenly bassline. Ingram-Miller whoops it up on "Hold to God's Unchanging Hand," a tonsil-straining testimony to shaking hands with the Big Guy and not letting go. And if there's any doubt about where this material came from, the title cut clears it up.
But on this first recorded outing without Mama Maggie, daughter Ingram-Miller takes it across the aisle a half-step with Bill Withers' "Grandma's Hands," a tune the singer-songwriter often introduced in his shows as one of his favorite compositions. But while Withers' original was a folky, soulful blues treatment, the Ingramettes take it to church, wooing celestially behind Ingram-Miller's wailing sermonette on the sanctified safety net of Grandma's hands, working in some extra lyrics about Grandma's cotton pickin' days, a reference to her own grandmother's background, plucking cotton till her fingers bled.
Ingram-Miller brings more folk into the church with her rendition of Ola Belle and David Reed's "I've Endured," taking the banjo-driven Appalachian original and transforming it into a churchy testimonial to overcoming hardship by hard work and faith.
It's soul-stirring, life-changing music with a message that crosses the aisle to bring a smile to your face and put joy in even the most curmudgeonly heart.
---