The Legend of Charlie Parr Grows with Eponymous Album
Posted On September 26, 2019
---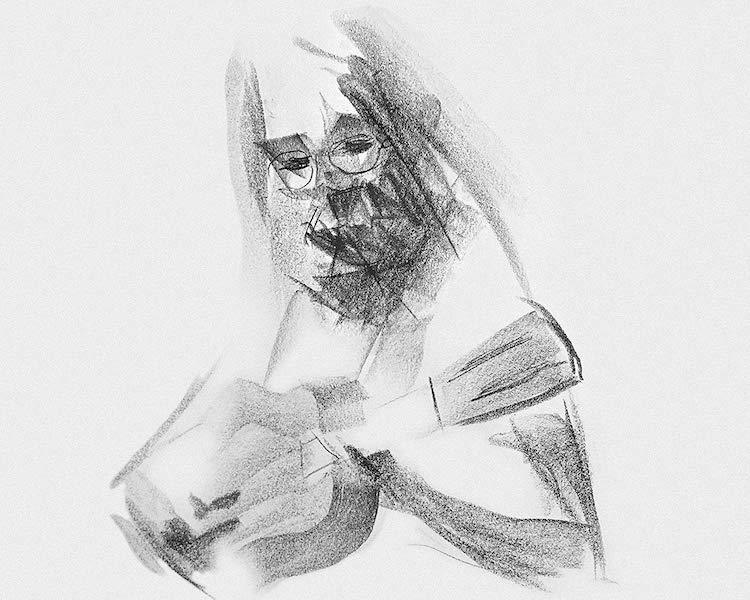 There's a certain type of statement artists make when they release a self-titled record. Sometimes it's as simple as that record being their debut and there's no better way to make an entrance than by naming it after themselves. But other times, well into a career, an artist will decide to do a "reset" of sorts and proclaim the maturation and evolution of their music with an eponymous long play. Nearly 20 albums into his career, Charlie Parr does just that with his latest effort, Charlie Parr.
In August 2018, Parr was skateboarding with his daughter when he fell off his board and broke his shoulder in three places, leading to the first surgery of his life. Parr was 51 years old when the accident happened; prior to his surgery, he wrote on Facebook, "How old do I need to be before I understand how old I am? When I was younger I often felt old, or at least what I imagined old must feel like, and now that I'm older I often feel younger." Charlie Parr begins to answer, or at least examine, that question as the Minnesotan shares a few covers, new tracks, and re-recordings of songs from his past. As he glances back on his life — in the album's liner notes, Parr calls songs "a different kind of history" that aren't subject to rules of time — he simultaneously looks forward as his tenure as living folk legend is solidified with each and every track.
Charlie Parr is bookended with the gorgeous "Love Is an Unraveling Bird's Nest" and the re-imagined "Cheap Wine." The other nine tracks urge fans to navigate Parr's beautifully complex guitar playing with his unmistakable and unrivaled voice, a voice that somehow sounds like it came into existence hundreds of years ago while sounding fresher than nearly anything around him in 2019. The brand-new track "On Stealing a Sailboat" may best capture this juxtaposition with a Dave Van Ronk-esque rhythm driving Parr's life-drenched vocals.
It's not all fan favorites and new songs, though, as Parr gives his take on Grant Hart's "Twenty-Five Forty-One," a distinct nod to the late Hüsker Dü drummer. Fellow Minnesota native and bluesman Spider John Koerner gets special treatment, too, as Parr brings in his band — bassist (and co-producer) Liz Draper, percussionist Mikkel Beckmen, multi-instrumentalist (and album artist) Jeff Mitchell, and harmonicist Dave Hundreiser — to put a 21st-century spin on "Running Jumping Standing Still."
Whatever statement Parr intends to make on Charlie Parr, it's clear that his music can and will survive whatever this world throws at it, even the worst of skateboarding accidents. In fact, with a metal plate and eight pins in his shoulder now, Parr seems to be in a brand-new phase of his life, one that is confident in its roots and even more confident in what the future holds.
---