The Hollering Pines Set Moving Songs in 'Moments in Between'
---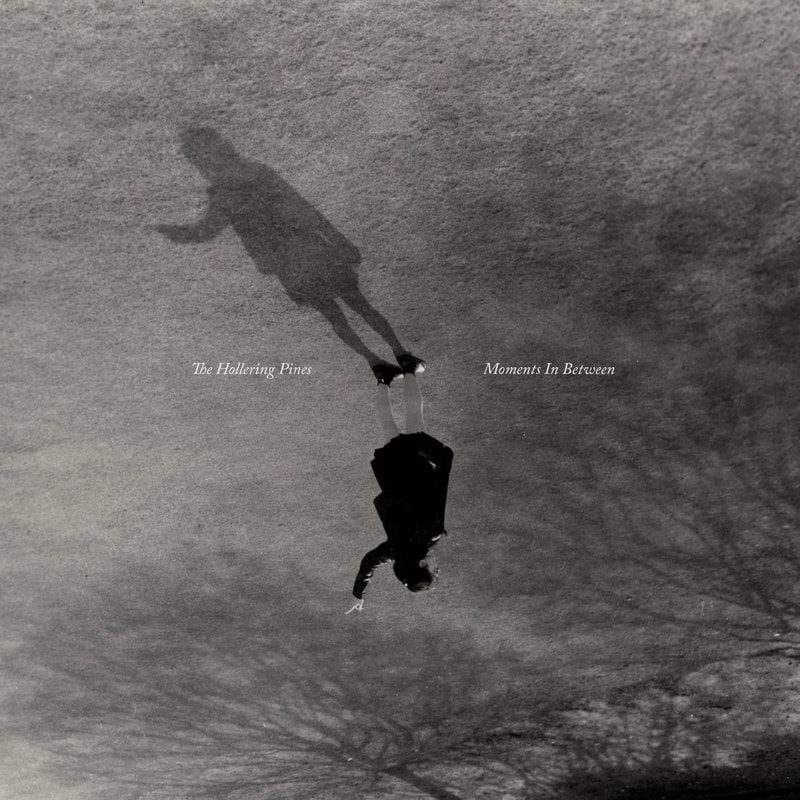 There's a potent imagery that envelops The Hollering Pines' lyrics, carrying the weight of the band's new album Moments in Between. Following the path laid by their sophomore release, Mansion of Heartbreak in 2017, Salt Lake City-based sisters Marie Bradshaw and Kiki Jane Sieger trade pristine vocals while Daniel Young, Dylan Schorer, and M. Horton Smith, along with guest instrumentalists Gary Morse and Greg Leisz, provide expert musicianship on the dynamic third project.
Composed entirely by Bradshaw, the album's 11 songs reflect the group's gift for compelling storytelling, demonstrated on the opening "He Don't Understand," in which Bradshaw and Sieger create a poetic setting around unrequited love, their harmonies echoing like wind through the trees over the song's defining line, "If I can't have you, I'd rather be alone." They transition from a haunting perspective of love to an honest portrayal of the American dream that's failed the society it's supposed to support. The sisters raise their voices against the unachievable standard that traps many in a system of working multiple jobs and amassing overwhelming debt, unable to progress in life: "Whoever's pulling the strings I think must've forgot about me … I don't do it for the glory, I don't do it for myself, I do it for the almighty dollar."
What makes Moments in Between especially intriguing is the way women are a prominent part of the storytelling process, particularly on the strong "She Don't Want to be Found." Inspired by Bradshaw's fascination with true crime, the story is told from the perspective of a close friend, weaving a captivating narrative of a woman enduring abuse at the hands of her partner and taking matters into her own hands by leaving without a trace: "When he called the police to say his woman was gone, they said a grown person can go missing if that's what she wants." The sisters' glowing harmonies turn the subject of domestic abuse into a subtle, yet empowering story of a woman who courageously overcomes a dire situation with grace and strength. The underlying theme of resilience proves Bradshaw's ability pair bold storytelling with compassion.
She continues the theme of a woman claiming her independence into "Out of Dodge," in which the lead character liberates herself from a toxic relationship, rejecting the notion of "better to have loved and lost than never to have loved at all." "When I got your best it was not enough / to take away the sting of your poison love," Bradshaw and Sieger sing over a traditional country guitar and pedal steel melody.
One of the album's most immersive track is "Blow Away," a melody of softly crying pedal steel that unites with words that express a feeling of being out of control. Bradshaw captures this through mental images of a mind wandering down dark roads and a hornet's nest in place of her heart, contrasted with the sense of a loved one's comforting arms serving as her anchor to solid ground. The four-minute composition feels more like a journey than a song.
What makes The Hollering Pines noteworthy is the way they make each song an experience through razor sharp imagery, whether transporting the listener into the feeling of heartache pulling you under like the ocean ("Somebody") or being in the position of a woman standing valiantly in her decision to abandon an unworthy love ("How to Treat a Woman"). The Hollering Pines stand their ground in their storytelling on Moments in Between, establishing an engaging and unwavering identity in a genre that embraces these powerful qualities.
---