The Healing Power of Music
Posted On September 7, 2018
---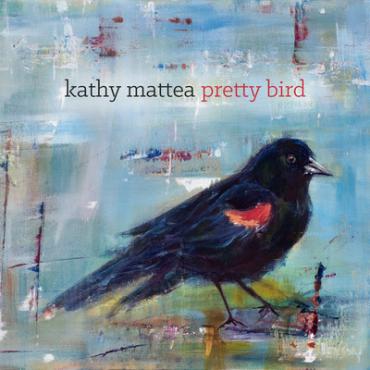 Kathy Mattea laughs heartily, and she overflows with joy these days: "The Muse has got me by the tail, and I have so many ideas! I'm already putting ideas together for the next album. I don't want it to be so long between albums next time."
Mattea has not often felt joy over the past few years. Her last studio album, Follow Me Home, came out six years ago, and during that time she fell into despair over changes in her voice and the ways that might change her approach to singing. There were times when she wondered whether she would return to recording. "I hit some despair about several different things," says Mattea. "I had some real fear and grief going on at the time."
A few years ago, Mattea had a ten-minute conversation with a singer she loves and admires, Tony Bennett. "Look," she told him; "I know how old you are; how do you do it? How do you keep your voice so strong?" Bennett told Mattea that he'd started going back to a teacher again. "I had to find a new teacher," Mattea says, "and I just dug in for a couple of years. Not long after I started working with Judy, my teacher, my guitar player, Bill Cooley, and I just sat around in my living room playing songs. Over time, I found myself into stuff, and almost all of the songs on this album — 'This Love Will Carry' is an older one — we found in these years of playing and exploration. It's been very organic."
Produced by Tim O'Brien, Pretty Bird is an exultant shout of thanksgiving, an elated hymn to the power of music to make community and to heal the soul, and an exploration of the range of vocal styles that Mattea embraces and continues to develop. As her voice teacher reminds her: "your voice is not diminished; the sweet spot is moving around." Mattea moves into one of those sweet spots on a soulful take on Bobbie Gentry's "Ode to Billie Joe." While Gentry's original is spare, Mattea possesses this song, inhabiting spaces in the measures with blues inflections; there's a glorious fullness to Mattea's vocals take that captures the mystery, the wonder, and the intimacy of the song.
Mattea offers a heartbreakingly beautiful version of Mary Gauthier's "Mercy Now." On the bridge, Dan Dugmore lays down a blanket of shimmering steel guitar, around which Bobby Wood wraps haunting organ chords and over which Mattea hums in call and response to Dugmore's steel. The bridge itself recalls momentarily the sonic structure of "Whiter Shade of Pale," but Mattea, whose vocals run from a high register on the line "every living thing" to a lower register on lines such as "we could use some mercy now," turns the song into a breathtaking hymn to the power of grace, mercy, and community. "I think of it like a prayer," she says. "In the middle of all this [finding her way back to singing and playing with Cooley] we had an election, and things got crazy." She laughs. "I listened to his song, and it helped me. I thought it would help others, too. The thing is, I had hard time getting it to work. I'd work on it and work on it; Bill came up with an arrangement for it, but it just wasn't happening. So, we put it on the shelf. A little while later, I asked him if we could pull 'Mercy Now' out again; I sang it, and he said, 'that's it.' When I stopped trying so hard, it came through. It was so exciting to me. I get to live with this song every night."
"I Can't Stand Up Alone" opens sparely with Mattea singing a cappella before Suzy Ragsdale, Odessa Settles, Calvin Settles, and Tim O'Brien join in with their backing vocals. The song moves from a folk-gospel to an earthy, bluesy exhortation to the power of community. Mattea recalls seeing Jesse Winchester perform this song: "I hung on every note."
"When he died, I was out on the road, and I watched one YouTube video of him after another." Like Winchester, Mattea is folk-influenced, but "like him I have the ability in certain settings to have a blues influence, too." She says that this song just didn't work for a while, but that it came back to her. "Bill came in with an intro, and Tim O'Brien thought it was fantastic, and then he brought in his cello banjo; by the time he was done with it, it was a jugband song, but we kept layering and layering on it."
Just as Mattea opens the album with a sultry, playful "Chocolate on My Tongue" that captures the power of her voice, she closes the album with an ethereally beautiful delivery of fellow West Virginian Hazel Dickens' "Pretty Bird." She sings the song a cappella with a strength that flies out of a vocal delivery in which she moves nimbly and confidently from high notes to low notes with a control in her phrasing that allows her to make vocals runs quickly and crisply. There's no doubt that Mattea has found her sweet spots on this song.
Pretty Bird movingly celebrates the power of music to heal and the power of music to bring people together. Mattea performs "This Love Will Carry," and listens as audiences sing along with the chorus. "Music reminds us that we're connected; it gives you a bodily expression of empathy with each other," she says. You can feel that power flowing from Pretty Bird. These songs remind us of the beauty of the simple pleasures of life, the joys of the natural world, the mysterious grace that redeems us from loss of hope, and the sensuousness of taste, touch, and sound. Thanks to Mattea's gorgeous versions of these songs, we get to celebrate with her the fullness of life.
---