The Felice Brothers Bring Surprises and a Sense of Place to 'Undress'
---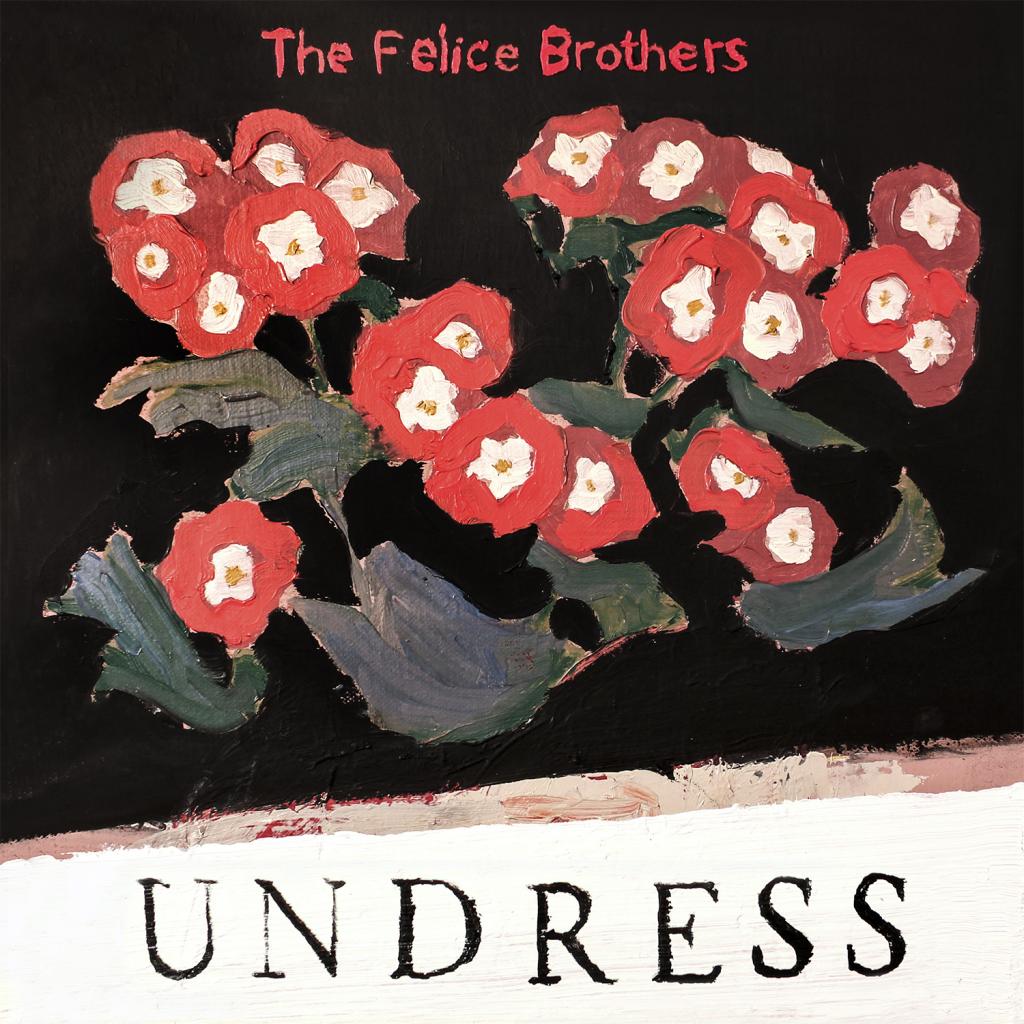 The geography of a band is often used as a shorthand to describe their sound. Nashville invokes country. Memphis conjures soul. Austin can mean blues. But upstate New York is often just code for "not New York City," which is a shame, because upstate New York has its own sound, and The Felice Brothers, proudly originating in the hamlet of Palenville, New York, before finding fame via the downstate subway system, lovingly capture upstate New York's beauty and bleakness on Undress.
And just what is the upstate New York sound? The Band is often mentioned, due to their time in Woodstock. The Felice Brothers certainly have a similar flair for the eclectic, with surprises all over their album, from the electric piano on the title track to the French horn on "Socrates," a song that might best be described as prog-rock meets Americana. But the upstate New York sound also skates a fine line between humor and sadness. Many of the songs on Undress are amusingly melancholy while others are sadly funny.
"The Kid" is about a veteran coming home from an unnamed war, unable to adjust to life back home. The song doesn't absolve him of guilt so much as it explores everyone's role in reintegrating veterans: "It's as much his crime / as it is yours and mine / shine a light / on the dark / of ghost town New York." The acoustic song is accompanied by searing pedal steel and carnival-like piano, lightening what could otherwise be a heavy track.
Main vocalist Ian Felice has a voice with the brattiness of punk and the loneliness of country, while the rest of the band, including his brother James, provide sweet, soulful background vocals. The integration of background and lead vocals is especially powerful on "Poor Blind Birds," a simple ballad made grand with church organ that gives the song a religious gravitas.
The album also has a few political moments that are less successful. The title track encourages various public figures and institutions to undress, and features the line "Chain of collusion / endless confusion," which already feels a bit dated. Having said that, the song is catchy as anything and pretty much lives in my head. "Special Announcement," with the sing-song refrain, "Saving up my money / to be President," and which then details a platform that includes burning down the stock exchange and the Federal Reserve, is sweet, but also feels a bit ripped from the headlines. The Felice Brothers are at their best working timeless, not timely, themes.
These are small missteps, though. Undress is beautiful, deploying the standard tools of Americana, like accordion and piano, in interesting ways. Credit for much of that goes to James Felice, who's very good at adding something like boogie piano to a song where you might not expect it. Undress isn't only about upstate New York, but it captures and documents the sensibility of it, and of places like it, which is what makes it such a great listen.
---