The Deer Create a Blend of Pop with Uninhibited Beauty
Posted On October 31, 2019
---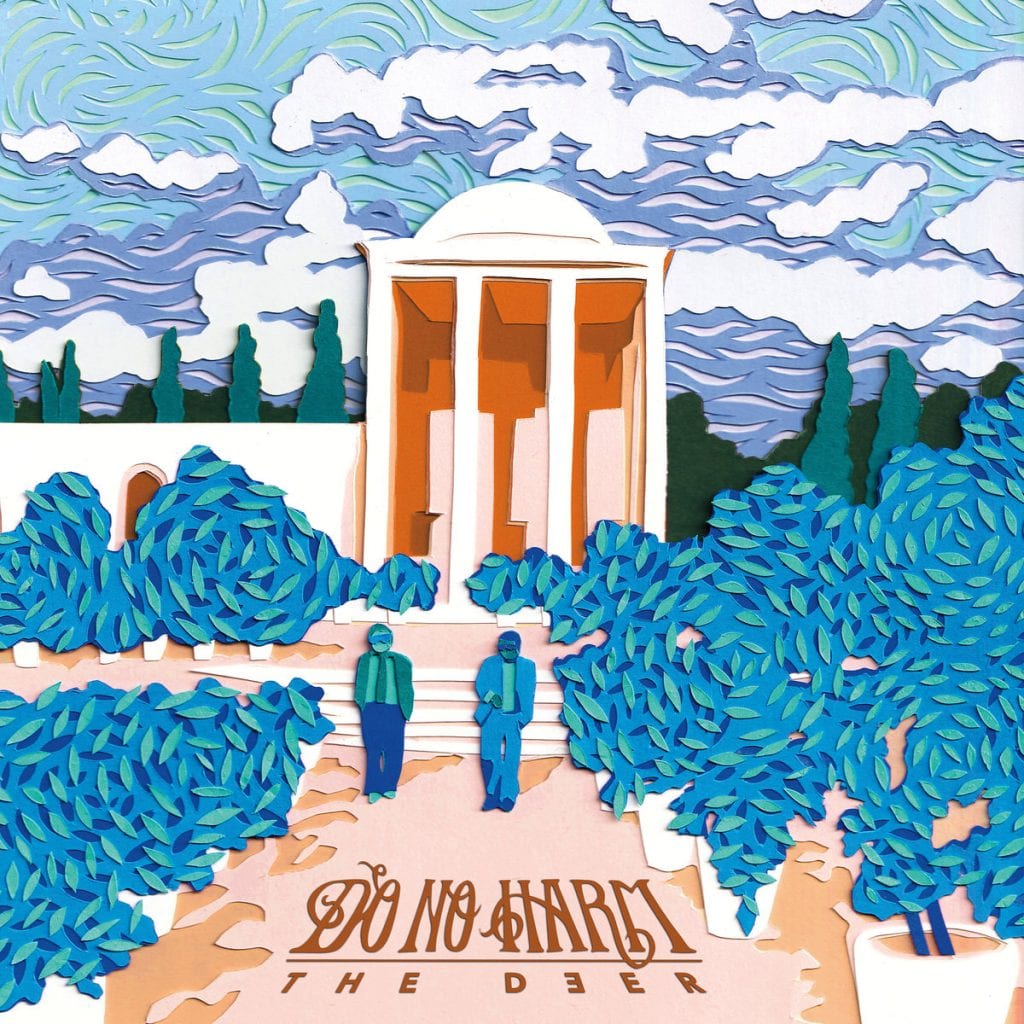 After self-releasing their first few records, Austin, Texas, band The Deer have finally found a home. Their debut on the Keeled Scales/Secretly Distribution label Do No Harm may be one of the prettiest records you'll encounter in 2019. A joyous and melodic pop outing from a band that's been described as folk, synth, shoegaze, and everything in between, Do No Harm feels like The Deer finding their best footing yet. As a whole, it is smooth and cohesive, with lushly layered arrangements and angelic vocals from frontwoman Grace Rowland.
Do No Harm glides along so smoothly, it can transform from haunting to euphoric to rootsy in mere seconds. "Swoon" employs fiddle and quick, choppy vocals, creating a kind of urgent twang, like beautiful barnyard pop. "Confetti to the Hurricane," the album's opening number and a standout, builds dreamy dimension with a shimmery guitar riff and Rowland's equally shimmery harmonies. "Move to Girls" is ethereal, hypnotic, and steady, with a lower, hushed vocal before it swells to something overwhelming and hopeful. That epic build is something The Deer execute flawlessly on Do No Harm, and they make it sound so easy, crafting atmospheric tension and drama that elevates their songs until they're larger than life, floating in space.
There is a sense of adventurousness across Do No Harm, one that convinces us that synth and fiddle can not only take up space together, but sound totally natural that way. The fearless dipping of toes into such a whirlpool of sounds results in something that ultimately feels new and fresh, pulsating with life and color. You can hear it in the gentle "oohs" of the mostly instrumental "Interstellar Frontier," in the unexpected bit of pedal steel that swims through "Dissolve," and in the breathy delicacy of "Stark Raven." It is precise in its intention to be uninhibited, and better for it.
---