The Curse Of Lono
Posted On December 5, 2016
---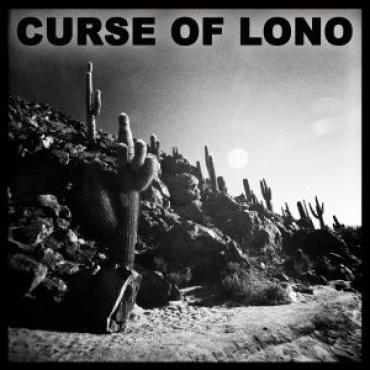 Hot off the touring circuit with Uncle Lucius, Curse of Lono is a group spawned from the British roots band Hey Negrita, pioneers of a particular alternative country, blues, folk, southern rock sound.
After Hey Negrita's demise, its founder Felix Bechtolsheimer started to spend time with people who were apparently obsessed with Krautrock and Radiohead, and this shift in scene bent a wire in his head into a different shape.
This led to new writing and recording. Curse of Lono was born, and in October their four-track debut EP was released. It's a grown up collection of songs that range from heartache, to sex for escape, to the darkest of humours and the general human condition (when it's not in too good shape to be honest). It's pretty dark, but it doesn't require that you abandon hope. For instance, the track "Five Miles" is anthemic. The strummed intro (which could be extended live as and when needed) is made for an audience to recognise the song and make preparation to hone their call and response chops, with the easily repeatable – "Five miles high" – which kicks in before any verses. It sounds hopeful, upbeat, despite the unremitting five mile plunge. It puts a spring in your step if you're listening on your iPod. Be careful though, this tune will stay with you for days.
Dani Ruiz Hernandez' keyboards add another coat to what is going on with Curse Of Lono, painting various hues into the music. Listen out for how the keys soften "Saturday Night" for instance. Gentle sounding, until you listen to the words, this track casts shadows of The National across proceedings, only not so wretched or oblique. Actually, to be honest, it is pretty wretched; it just spares us their exquisite spiritual and psychological self-examination to such a relentless degree. However don't be fooled, Curse Of Lono tell a multi-layered tale here, adult themed, lonely and hollow-souled, we are left asking questions about what brought these two together.
"I'm gonna work on you /Till you're ripe/I'm gonna work on you right through the night," is actually one of the milder sexual references. Through lyrics like these there is a strange anomaly in which little is left to the imagination, while on the other hand this listener found herself creating a past for these characters. I also must confess to visualising a present. Interestingly, I saw no future for them.
Musically the Americana is still very present, brought forward from previous incarnations. And the band's harmonies are another key element to the sound, creating a soft bed for the threads running through the songs.
They don't just help to paint those moods, they provide solace at points, 'He Takes my Place' tells it as it is. She's left, there's someone else, the rejection and pictures of them together are ripping him up. Bechtolsheimer's vocals are soft, not feeling strong as he sings with a sense of ache and acceptance. There is lovely accordion or harmonium filling the song up with pathos. Then we hear his bandmates gently back him up with a solid manly hum as he asks the inevitable questions, and they go on to echo his hurt as the pictures kick in. All this time the strumming guitar is a constant companion. He may be feeling low and lonely, but whether he knows it or not, he's not on his own.
There's a strong touch of Matt Johnson (The The) in 'London Rain'. The hoarse half-spoken story, the stylish, urban-dusty-greasy feeling to it all. There's a drum intro that pats in like a leaky porch on a stormy night – pots and pans of various size catching the drops, the band rolls in like far off thunder just before the words begin.
"I was drowning when I found you

Now you're drowning in it too"
There are howling vocals and keyboards that add some light to the song, and it needs some light, this man is being chased by his own shadow and bringing others down with him. 'London Rain' is sophisticated and cool, in a steamy, selfish sort of way; filmed by my imagination late night and in black & white.
The four-track Curse Of Lono EP forms the soundtrack to a short film described by Bechtolsheimer as wanting "to do something visual to capture the mood of the record." They were released simultaneously in October past.
Review originally posted on State.ie
---