That Summer, Vol. 1 (Comp.) feat. Luna Keller, Natalie Jean/Levi Moore, Jeremy Parsons
---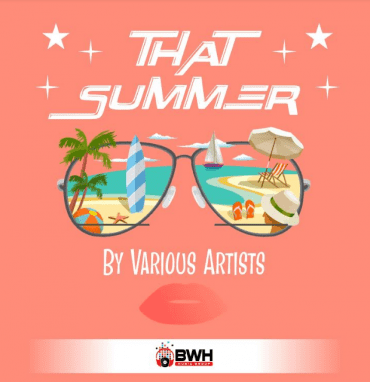 That Summer, Vol. 1 (Compilation) feat. Luna Keller, Natalie Jean/Levi Moore, Jeremy Parsons
That Summer, Vol. 1: https://open.spotify.com/album/2BuQkIZjet7yHSU7cGroKj
Nothing says summer like a brand new collection of songs to usher in the season of the sun, and this year, BWH Music Group has us collectively covered with a new compilation album entitled That Summer, a record tailor made for the wide ranging tastes of music fans in 2018. Combining the label's very best output in pop, rock, country, folk and hip-hop, BWH Music Group have essentially elevated their moniker to the big leagues with That Summer, and it doesn't take much to fall in love with the artists that they've brought with them. I was particularly intrigued by some of the more pastoral musicians that the label chose to highlight, which to me represent some of the most intriguing talent actively performing in country and folk music today.
BWH MUSIC GROUP: https://www.bwhmusicgroup.com/
Folk singer Luna Keller has been getting a ton of exposure from both domestic and international indie media outlets as of late, and her song "Packing My Bags" pretty much sums up all the reasons why. An integral piece of That Summer, "Packing My Bags" is an elegantly stylized folk-rock ballad that you wouldn't necessarily expect to find in what has been a fairly quiet year for the genre. Nevertheless, Keller breathes life back into the coffeehouse singer/songwriter medium in this track and invites a new legion of folkies to embrace the simple side of awesome music.
LUNA KELLER URL: https://lunakeller.com/
Natalie Jean and Levi Moore start a wildfire in the "Letting Go," which not only sees the former's country music debut, but in many ways her conquering of the scene. Natalie Jean and Levi Moore mesh together so perfectly in this track that it's hard to believe that this is their first work together making this style of music. Nashville has struggled to produce anything other than pop enigmas and anti-pragmatic, predictable songwriters as of late, making a song like "Letting Go" all the more powerful and inspiring. This is precisely the shot of adrenaline country music needed this summer, it just happens it's accompanied by a plethora of other amazing music alongside it.
"LETTING GO" SPOTIFY: https://open.spotify.com/track/774r0WaTs1bf1TaFI5iyUY
No conversation about That Summer could possibly be complete without mentioning "Burn This House Down," the stunning, white hot contribution from Jeremy Parsons. With all the mammoth weight of a true son of Texas, Parsons unleashes a tizzy of melody, introspection and brutal honesty in "Burn This House Down," and listening to the song only once in next to impossible. There's been so much buzz around him this year, but I'm willing to contend that it's yet to reach the level that he deserves. Hardcore country fans, keep a close eye on this young man.
JEREMY PARSONS  FACEBOOK: https://www.facebook.com/jeremyparsonsmusic/
From start to finish, That Summer impresses and excites anyone who loves great music, no matter the genre. But I must say, as a lifelong country fan, it doesn't get much better than the bucolic slices of western bliss that can be found on this album. BWH Music Group has been on the radar for most of my colleagues for a hot minute, and as of now, this critic plans on keeping them on hers for the indefinite future.
Mindy McCall
---